Nor Cal Fish Report
Rollins Reservoir Fish Report for 7-28-2015
Rollins Reservoir Reports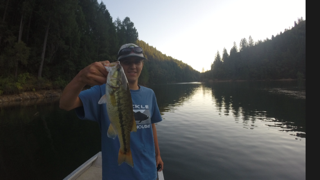 by Nor Cal Fish Reports
7-28-2015

Due to the Low water levels at Folsom, Rollins has become my go to lake for quick fishing trips. The lake still has plenty of water in it and there is no 5mph speed limit for the whole lake, the only issue is there are tons of pleasure boaters out so be prepared to wait at the ramp and deal with wakes.

I launch out of Long Ravine camp ground and start fishing at the main lake point right when the 5mph zone ends, from there I usually continue down the bear river arm. Fish all the little rock points down the river and any wood lay downs that you see. For some reason I have been having a hard time finding fish off the main lake points.

Most of the fish have been in about 12-15ft of water. My most productive bait has been a drop shot rigged with a zoom tiny fluke in the bait fish color or a morning dawn robo worm. A nail weighted senko has produced some better fish.

In the mornings and evenings you can give top water a try. I would recommend you stick with smaller baits. A small spook or popper will work best.

The reaction bite has been pretty slow but I have managed to get a few fish on a rip bait. I have been throwing a river to sea fetch minnow 8ft diving rip bait, I am unsure of the name of the color but it is silver with red stripes.

The drop shot is sure to get you some bites and since the lake is at a higher elevation it's a great way to escape the heat.


< Previous Report
Next Report >
< Previous Report
Next Report >
More Reports
Nor Cal Fish Reports Reports
for Tuesday, July 28th, 2015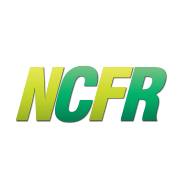 Lake Almanor
:
Hamilton Branch Almanor hot spot
Lake Amador
:
Night bite at Amador
Baum Lake
:
Baum trout biting
Lake Berryessa
:
Koke bite strong at Berryessa
Bullards Bar Reservoir
:
Summer pattern at Bullards Bar
Butte Lake
:
Butt Lake fish reluctant
Lake Chabot
:
Slow bite at Chabot
Clear Lake
:
Clear Lake bass biting
Collins Lake
:
Warm water at Collins Lake
Contra Loma Reservoir
:
Stripers showing at Contra Loma
Convict Lake
:
Convict creek, lake producing
Crowley Lake
:
Special Regs start at Crowley
Davis Lake
:
Early or nothing at Davis
Del Valle Lake
:
Stripers, wind at Del Valle
Gold Lake
:
Sardine best in Gold basin
June Lake Loop
:
Loop pumping out trout
Lafayette Reservoir
:
Slight downturn at Lafayette
Lewiston Lake
:
Good trout bite, some kokes at Lewiston
Lopez Lake
:
Bass, panfish at Lopez
Los Vaqueros Reservoir
:
LV kicking out trout
Mammoth Lakes Basin
:
More big trout planted in Mammoth Basin
New Melones Reservoir
:
New Melones cats biting
Lake Oroville
:
Oroville down to one ramp
Quarry Lakes
:
Quarry trout won't bite, cats will
San Pablo Reservoir
:
Cats prowling at San Pablo
Santa Margarita Lake
:
Bass near weeds at Santa Margarita
Shadow Cliffs Reservoir
:
Shadow Cliffs cats biting
Shasta Lake
:
Go upstream for Shasta bass
Lake Sonoma
:
Night action best at Sonoma
Trinity Lake
:
Bass only game on Trinity Lake
Whiskeytown Reservoir
:
Puzzling prospects at Whiskeytown
Carson River
:
East Carson full of trout
Hat Creek
:
Hat best early and late
Sacramento River
:
Slow bite in Colusa
Sacramento River
:
Wait is on for salmon in Butte Co.
Trinity River
:
Few more salmon arrive in Trinity
Sacramento Delta
:
Bait in Antioch has fish biting
:
Benicia nnglers finding salmon, striper
Sacramento Delta
:
Strong frog bite in Franks Tract
Sacramento Delta
:
Pittsburg waiting for better days
Sacramento Delta
:
Three Mile Slough best for stripers
Sacramento Delta
:
Panfish, cats, bass in Stockton
Sacramento Delta
:
Big bass, plentiful cats in Tracy
:
Striper, perch hooked in Pacifica
Nor Cal Fish Reports Reports
for Wednesday, July 22nd, 2015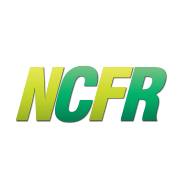 Lake Almanor
:
Fish stuffed in Hamilton Branch
Lake Amador
:
Amador water warm, bite slow
Anderson Reservoir
:
Good numbers, little size at Anderson
Lake Berryessa
:
Spotty fishing at Berryessa
Boca Reservoir
:
Boca shrinking
Bucks Lake
:
Get it done early at Bucks
Bullards Bar Reservoir
:
Bullards Bar kokes plentiful
Calero Lake
:
Too many boats, not enough bass at Calero
Lake Chabot
:
Little action at Chabot
Clear Lake
:
Bass remain willing at Clear Lake
Collins Lake
:
Poor prospects at Collins Lake
Convict Lake
:
Trout deep at Convict Lake
Coyote Lake
:
Coyote a good bass bet
Crowley Lake
:
Trout, perch plentiful at Crowley Lake
Davis Lake
:
Davis warming, trout hiding
Del Valle Lake
:
Slow bite at Del Valle
Donner Lake
:
Small kokes, planted trout at Donner
Folsom Lake
:
5 mph limit in at Folsom
Indian Creek Reservoir
:
Indian Creek pumping out trout
June Lake Loop
:
June Loop a top bet
Lafayette Reservoir
:
Trout deep at Lafayette
Lewiston Lake
:
Trout bite haning on at Lewiston
Lopez Lake
:
Good panfish bite at Lopez
Los Vaqueros Reservoir
:
Trout bite strong at LV
Mammoth Lakes Basin
:
Great bite in Mammoth Basin
McSwain Reservoir
:
Spots biting at McSwain
Lake Mendocino
:
Buzz baits get Mendo bass
New Melones Reservoir
:
Catfish bite strong at New Melones
Lake Oroville
:
Salmon biting, bass deep at Oroville
Quarry Lakes
:
Trout planted at Quarry Lakes
San Luis Reservoir
:
Striper bite viable at San Luis
San Pablo Reservoir
:
Tough trout bite at San Pablo
Santa Margarita Lake
:
So-so action at Santa Margarity
Shadow Cliffs Reservoir
:
Tepid cat bite at Shadow Cliffs
Shasta Lake
:
Summer pattern at Shasta
Shaver Lake
:
Improving koke bite gives Shaver hope
Lake Tahoe
:
Steady Tahoe mack bite continues
Trinity Lake
:
Bass fair, salmon slow at Trinity Lake
Uvas Reservoir
:
All quiet at Uvas
Carson River
:
East Carson murky, West is clear
Napa River
:
Poor prospects on Napa
McCloud River
:
Quality fishing on McCloud
Sacramento River - Upper
:
Upper Sac warming, use caution
Sacramento River - Lower
:
Evening bite best on Lower Sac
Sacramento River
:
Shaker stripers in Colusa
Sacramento River
:
Shad bite lingers outside Chico
Trinity River
:
Few salmon in Trinity
Yuba River
:
North Fork Yuba producing trout
Feather River
:
Middle Fork worth a hike
Feather River
:
North Fork trout biting
Sacramento Delta
:
Antioch Pier producing stripers
:
One salmon, scatter striper at Benicia
Sacramento Delta
:
Stripers, largemouth on tap in Franks Tract
Sacramento Delta
:
one salmon caught in Freeport
Sacramento Delta
:
Little news in Pittsburg
Sacramento Delta
:
Slow go in Rio Vista
Sacramento Delta
:
No excitment in Stockton
Sacramento Delta
:
Cats hooked in Tracy
:
Halibut in Santa Cruz, Capitola
:
Crescent City salmon spotty, ling cod great
:
Eureka salmon action improves
:
Salmon deep, rock cod bite solid in Fort Bragg
:
San Mateo beach striper bite continues
:
SF Bay fishing spectacular

NorCal.FishReports.com © 2019. All Rights Reserved.
Website Hosting and Design provided by TECK.net