Nor Cal Fish Report
Lake Davis Fish Report for 8-21-2013
Davis Lake Fish Report
Lake Davis - Portola, CA (Plumas County)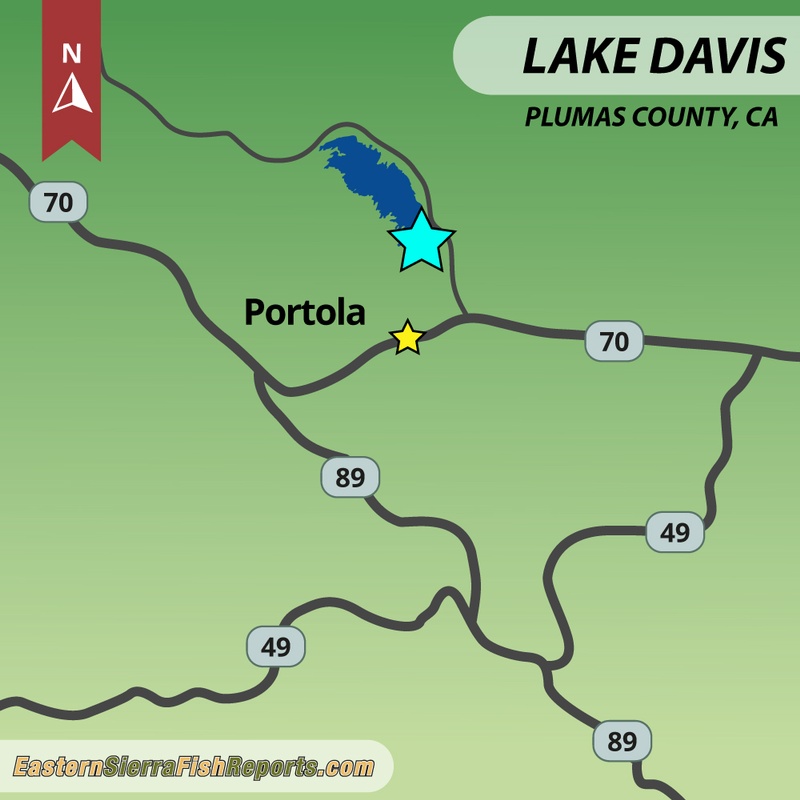 by Nor Cal Fish Reports
8-21-2013

Fishing overall has been fair to good. Bank fishing has been good at Mallard using nightcrawlers or Power Bait; early morning has been most productive.
Trolling, fish seem to be somewhat scattered throughout the lake. Best results have been in the channel on the east side; 10-15 feet in the morning going down to 20+ in the afternoon, especially on warm days. Dick Nite Copper Red Head, Red Dot Frog, and Fire Tiger have all been seeing results.
Catfish bite has been good at Camp 5 and Eagle Point. Nightcrawlers or dough bait works well.
(530) 832-0270



< Previous Report
Next Report >
< Previous Report
Next Report >
More Reports
NorCal Fishing News Reports
for Wednesday, August 21st, 2013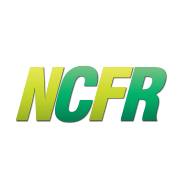 Clear Lake
:
Clear Lake Fish Report
Lake Berryessa
:
Lake Berryessa Fish Report
Lake Mendocino
:
Lake Mendocino Fish Report
Pillsbury Reservoir
:
Lake Pillsbury Fish Report
Lake Sonoma
:
Lake Sonoma Fish Report
Lake Amador
:
Amador Lake Fish Report
Lake Camanche
:
Lake Camanche Fish Report
Collins Lake
:
Collins Lake Fish Report
Don Pedro Reservoir
:
Don Pedro Reservoir Fish Report
McSwain Reservoir
:
McSwain Reservoir Fish Report
New Melones Reservoir
:
New Melones Reservoir Fish Report
Lake Oroville
:
Oroville Reservoir Fish Report
McCloud River
:
McCloud River Fish Report
Pit River
:
Pit River Fish Report
Sacramento River - Lower
:
Lower Sacramento River Fish Report
Sacramento River - Upper
:
Upper Sacramento River Fish Report
Shasta Lake
:
Shasta Lake Fish Report
Siskiyou Lake
:
Lake Siskiyou Fish Report
Trinity Lake
:
Trinity Lake Fish Report
:
Saltwater Fish Report
:
Saltwater Fish Report
:
Saltwater Fish Report
:
Saltwater Fish Report
:
Saltwater Fish Report
:
Saltwater Fish Report
:
North Coast Fish Report
:
North Coast Fish Report
Klamath River - Upper - CA
:
Klamath River Fish Report
Lake Almanor
:
Almanor Lake Fish Report
Antelope Lake
:
Antelope Lake Fish Report
Bucks Lake
:
Bucks Lake Fish Report
Bullards Bar Reservoir
:
Bullards Bar Reservoir Fish Report
Butte Lake
:
Butte Lake Fish Report
NorCal Fishing News Reports
for Wednesday, July 31st, 2013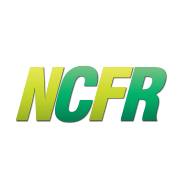 Clear Lake
:
Clear Lake Fish Report
Lake Berryessa
:
Lake Berryessa Fish Report
Lake Mendocino
:
Lake Mendocino Fish Report
Pillsbury Reservoir
:
Lake Pillsbury Fish Report
Lake Sonoma
:
Lake Sonoma Fish Report
Lake Amador
:
Amador Lake Fish Report
Lake Camanche
:
Lake Camanche Fish Report
Collins Lake
:
Collins Lake Fish Report
Lake McClure
:
Lake McClure Fish Report
McSwain Reservoir
:
McSwain Reservoir Fish Report
New Hogan Reservoir
:
New Hogan Reservoir Fish Report
New Melones Reservoir
:
New Melones Reservoir Fish Report
Lake Oroville
:
Oroville Reservoir Fish Report
Lewiston Lake
:
Lewiston Lake Fish Report
McCloud River
:
McCloud River Fish Report
Sacramento River - Lower
:
Lower Sacramento River Fish Report
Sacramento River - Upper
:
Upper Sacramento River Fish Report
Shasta Lake
:
Shasta Lake Fish Report
Siskiyou Lake
:
Lake Siskiyou Fish Report
Trinity River
:
Trinity River Fish Report
Trinity Lake
:
Trinity Lake Fish Report
:
Saltwater Fish Report
:
Saltwater Fish Report
:
Saltwater Fish Report
:
Saltwater Fish Report
:
Saltwater Fish Report
:
Saltwater Fish Report
:
Saltwater Fish Report
:
North Coast Fish Report
:
North Coast Fish Report
Klamath River - Upper - CA
:
Klamath River Fish Report
Lake Almanor
:
Almanor Lake Fish Report
Bucks Lake
:
Bucks Lake Fish Report
Bullards Bar Reservoir
:
Bullards Bar Reservoir Fish Report
Butte Lake
:
Butte Lake Fish Report
Lake Davis
:
Davis Lake Fish Report
Sardine Lake Lower
:
Lower Sardine Lake Fish Report
Hat Creek
:
Hat Creek Fish Report
Sacramento River - Lower
:
Lower Sacramento River Fish Report
Bridgeport Reservoir
:
Bridgeport Reservoir Fish Report
East Walker River (CA)
:
East Walker River Fish Report
West Walker River (Section 2)
:
West Walker River Fish Report
Virginia Lakes
:
Virginia Lakes Fish Report
Twin Lakes (Bridgeport)
:
Twin Lakes (Bridgeport) Fish Report
Topaz Lake
:
Topaz Lake Fish Report
Silver Lake
:
Silver Lake Fish Report
Kirman Lake
:
Kirman Lake Fish Report
June Lake
:
June Lake Fish Report
Gull Lake
:
Gull Lake Fish Report
:
Delta Fish Report
:
Delta Fish Report
:
Delta Fish Report
:
Delta Fish Report
:
Delta Fish Report
:
Delta Fish Report
Tracy Lake
:
Tracy Lake Fish Report
American River
:
American River Fish Report
Feather River
:
Feather River Fish Report
Sacramento River - Lower
:
Lower Sacramento River Fish Report
Sacramento River - Lower
:
Lower Sacramento River Fish Report
Sacramento River - Lower
:
Lower Sacramento River Fish Report
Yuba River
:
Yuba River Fish Report
Boca Reservoir
:
Boca Reservoir Fish Report
Caples Lake
:
Caples Lake Fish Report
Donner Lake
:
Donner Lake Fish Report
East Carson River (CA)
:
East Carson River NV Fish Report
West Carson River (CA)
:
West Fork Carson River Fish Report
Jackson Meadows Reservoir
:
Jackson Meadow Reservoir Fish Report
Prosser Reservoir
:
Prosser Reservoir Fish Report
Silver Lake
:
Silver Lake Fish Report
Red Lake
:
Red Lake Fish Report
Stampede Reservoir
:
Stampede Reservoir Fish Report
Lake Tahoe
:
Lake Tahoe Fish Report
Truckee River
:
Truckee River Fish Report
Bass Lake
:
Bass Lake Fish Report
Lopez Lake
:
Lopez Lake Fish Report
San Luis Reservoir
:
San Luis Reservoir Fish Report
Santa Margarita Lake
:
Santa Margarita Lake Fish Report
Shaver Lake
:
Shaver Lake Fish Report
Anderson Reservoir
:
Anderson Reservoir Fish Report
:
Bay Area Fish Report
:
Bay Area Fish Report
Lake Berryessa
:
Lake Berryessa Fish Report
Calero Lake
:
Calero Lake Fish Report
:
Bay Area Fish Report
Lake Chabot
:
Lake Chabot Fish Report
Chesbro Reservoir
:
Chesbro Reservoir Fish Report
Contra Loma Reservoir
:
Contra Loma Reservoir Fish Report
Coyote Lake
:
Coyote Lake Fish Report
Del Valle Lake
:
Del Valle Lake Fish Report
Lexington Reservoir
:
Lexington Reservoir Fish Report
Loch Lomond
:
Loch Lomond Fish Report
Los Vaqueros Reservoir
:
Los Vaqueros Reservoir Fish Report
:
:
Bay Area Fish Report
:
Bay Area Fish Report
Quarry Lakes
:
Quarry Lake Fish Report
:
Bay Area Fish Report
:
Bay Area Fish Report
San Pablo Reservoir
:
San Pablo Reservoir Fish Report
Shadow Cliffs Reservoir
:
Shadow Cliffs Reservoir Fish Report
:
Bay Area Fish Report
Uvas Reservoir
:
Uvas Reservoir Fish Report

www.NorCalFishReports.com © 2021. All Rights Reserved.
Website Hosting and Design provided by TECK.net