Nor Cal Fish Report
New Melones Reservoir Fish Report for 8-21-2013
New Melones Reservoir Fish Report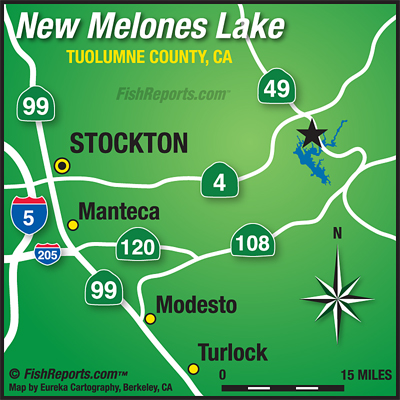 by Nor Cal Fish Reports
8-21-2013

The lake level dropped two feet this week, and is currently at 958 ft. above sea level and 128 ft. from full. The average water temperature is a very warm 78-84 degrees. The lake is stained with mud lines forming near the shore in the afternoon.
Trout: Fair. There have been a few reports of trout being caught in the main lake by the Dam, spillway, and near the 49 bridge. The trout are hanging around the old river channel in deeper/cooler water. The shad are starting to school up near the mouths of major creek channels. The intersection where a major creek channels meets the old river channel is great area to target the trout. Night fishing anglers are still catching a few limits of chunky 2-pound plus rainbows while fishing under a submersible light. Try using night crawlers and Power Bait to target these quality fish. Trolling anglers try using shad patterned baits that have a large profile. Shad Raps, Rattle Traps, Speed Traps, and Apexs are a few good choices. Trolling in dingy/stained water it is a good time to use a large string of flashers.
The kokanee are working their way upriver for their annual spawn and die. We have reports of a few fish being caught in the dam spillway area, but the majority of fish are being caught near the 49 bridge and up toward Parrots Ferry Bridge. The fish are starting to get a little color with some having a little hook mouth showing. The bite has been fairly good for most. The fish that are being caught are extremely feisty and very fun to catch. The kokanee have been schooling in deep water for the last few months. Try targeting fish from 70-100' of water.
The best bass bite has been in the early morning and late evenings. Generally the top water bite is good at this time of year but right now we are getting very few surface blow ups. Most fish are being caught on a variety of soft plastic presentations. A Carolina rig, Texas rig, dart head, and drop shot are all good ways to catch them. The fish are in deep/cooler water throughout the day and move shallow early and late to feed.
Glory Hole Sports (209) 736-4333, (209) 586-2383
< Previous Report
Next Report >
< Previous Report
Next Report >
More Reports
NorCal Fishing News Reports
for Wednesday, August 21st, 2013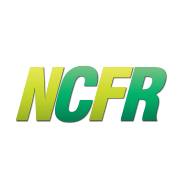 Clear Lake
:
Clear Lake Fish Report
Lake Berryessa
:
Lake Berryessa Fish Report
Lake Mendocino
:
Lake Mendocino Fish Report
Pillsbury Reservoir
:
Lake Pillsbury Fish Report
Lake Sonoma
:
Lake Sonoma Fish Report
Lake Amador
:
Amador Lake Fish Report
Lake Camanche
:
Lake Camanche Fish Report
Collins Lake
:
Collins Lake Fish Report
Don Pedro Reservoir
:
Don Pedro Reservoir Fish Report
McSwain Reservoir
:
McSwain Reservoir Fish Report
NorCal Fishing News Reports
for Wednesday, July 31st, 2013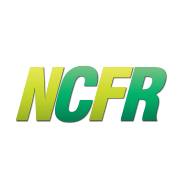 Clear Lake
:
Clear Lake Fish Report
Lake Berryessa
:
Lake Berryessa Fish Report
Lake Mendocino
:
Lake Mendocino Fish Report
Pillsbury Reservoir
:
Lake Pillsbury Fish Report
Lake Sonoma
:
Lake Sonoma Fish Report
Lake Amador
:
Amador Lake Fish Report
Lake Camanche
:
Lake Camanche Fish Report
Collins Lake
:
Collins Lake Fish Report
Lake McClure
:
Lake McClure Fish Report
McSwain Reservoir
:
McSwain Reservoir Fish Report
New Hogan Reservoir
:
New Hogan Reservoir Fish Report
New Melones Reservoir
:
New Melones Reservoir Fish Report
Lake Oroville
:
Oroville Reservoir Fish Report
Lewiston Lake
:
Lewiston Lake Fish Report
McCloud River
:
McCloud River Fish Report
Sacramento River - Lower
:
Lower Sacramento River Fish Report
Sacramento River - Upper
:
Upper Sacramento River Fish Report
Shasta Lake
:
Shasta Lake Fish Report
Siskiyou Lake
:
Lake Siskiyou Fish Report
Trinity River
:
Trinity River Fish Report
Trinity Lake
:
Trinity Lake Fish Report
:
Saltwater Fish Report
:
Saltwater Fish Report
:
Saltwater Fish Report
:
Saltwater Fish Report
:
Saltwater Fish Report
:
Saltwater Fish Report
:
Saltwater Fish Report
:
North Coast Fish Report
:
North Coast Fish Report
Klamath River - Upper - CA
:
Klamath River Fish Report
Lake Almanor
:
Almanor Lake Fish Report
Bucks Lake
:
Bucks Lake Fish Report
Bullards Bar Reservoir
:
Bullards Bar Reservoir Fish Report
Butte Lake
:
Butte Lake Fish Report
Lake Davis
:
Davis Lake Fish Report
Sardine Lake Lower
:
Lower Sardine Lake Fish Report
Hat Creek
:
Hat Creek Fish Report
Sacramento River - Lower
:
Lower Sacramento River Fish Report
Bridgeport Reservoir
:
Bridgeport Reservoir Fish Report
East Walker River (CA)
:
East Walker River Fish Report
West Walker River (Section 2)
:
West Walker River Fish Report
Virginia Lakes
:
Virginia Lakes Fish Report
Twin Lakes (Bridgeport)
:
Twin Lakes (Bridgeport) Fish Report
Topaz Lake
:
Topaz Lake Fish Report
Silver Lake
:
Silver Lake Fish Report
Kirman Lake
:
Kirman Lake Fish Report
June Lake
:
June Lake Fish Report
Gull Lake
:
Gull Lake Fish Report
:
Delta Fish Report
:
Delta Fish Report
:
Delta Fish Report
:
Delta Fish Report
:
Delta Fish Report
:
Delta Fish Report
Tracy Lake
:
Tracy Lake Fish Report
American River
:
American River Fish Report
Feather River
:
Feather River Fish Report
Sacramento River - Lower
:
Lower Sacramento River Fish Report
Sacramento River - Lower
:
Lower Sacramento River Fish Report
Sacramento River - Lower
:
Lower Sacramento River Fish Report
Yuba River
:
Yuba River Fish Report
Boca Reservoir
:
Boca Reservoir Fish Report
Caples Lake
:
Caples Lake Fish Report
Donner Lake
:
Donner Lake Fish Report
East Carson River (CA)
:
East Carson River NV Fish Report
West Carson River (CA)
:
West Fork Carson River Fish Report
Jackson Meadows Reservoir
:
Jackson Meadow Reservoir Fish Report
Prosser Reservoir
:
Prosser Reservoir Fish Report
Silver Lake
:
Silver Lake Fish Report
Red Lake
:
Red Lake Fish Report
Stampede Reservoir
:
Stampede Reservoir Fish Report
Lake Tahoe
:
Lake Tahoe Fish Report
Truckee River
:
Truckee River Fish Report
Bass Lake
:
Bass Lake Fish Report
Lopez Lake
:
Lopez Lake Fish Report
San Luis Reservoir
:
San Luis Reservoir Fish Report
Santa Margarita Lake
:
Santa Margarita Lake Fish Report
Shaver Lake
:
Shaver Lake Fish Report
Anderson Reservoir
:
Anderson Reservoir Fish Report
:
Bay Area Fish Report
:
Bay Area Fish Report
Lake Berryessa
:
Lake Berryessa Fish Report
Calero Lake
:
Calero Lake Fish Report
:
Bay Area Fish Report
Lake Chabot
:
Lake Chabot Fish Report
Chesbro Reservoir
:
Chesbro Reservoir Fish Report
Contra Loma Reservoir
:
Contra Loma Reservoir Fish Report
Coyote Lake
:
Coyote Lake Fish Report
Del Valle Lake
:
Del Valle Lake Fish Report
Lexington Reservoir
:
Lexington Reservoir Fish Report
Loch Lomond
:
Loch Lomond Fish Report
Los Vaqueros Reservoir
:
Los Vaqueros Reservoir Fish Report
:
:
Bay Area Fish Report
:
Bay Area Fish Report
Quarry Lakes
:
Quarry Lake Fish Report
:
Bay Area Fish Report
:
Bay Area Fish Report
San Pablo Reservoir
:
San Pablo Reservoir Fish Report
Shadow Cliffs Reservoir
:
Shadow Cliffs Reservoir Fish Report
:
Bay Area Fish Report
Uvas Reservoir
:
Uvas Reservoir Fish Report

www.NorCalFishReports.com © 2020. All Rights Reserved.
Website Hosting and Design provided by TECK.net