Nor Cal Fish Report
California Delta Fish Report for 4-1-2021
Ca Delta Fishing Report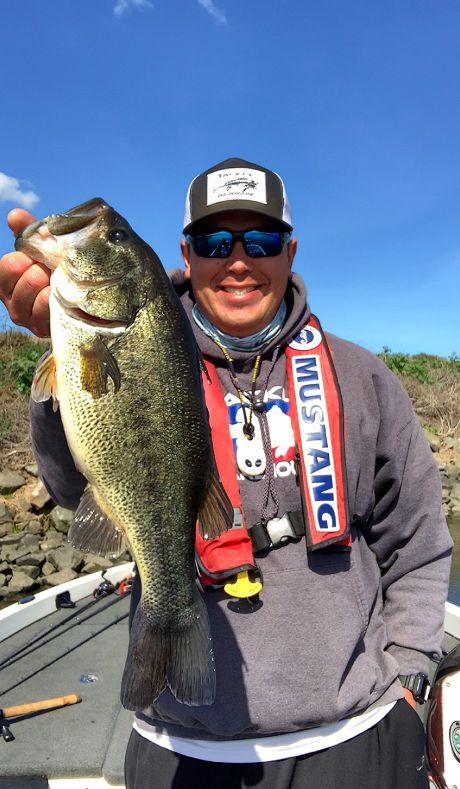 Largemouth Bass, Largemouth Bass, Largemouth Bass, Largemouth Bass, Largemouth Bass
Photo Credit: Courtesy of RB Bass
Hi guys this Jacob with RBBASS here and I just wanted to give you a little delta report and tell you how the bites been going for me and hopefully help you out on your next trip out. I was fortunate enough to get out for a couple trips last week and had a great time out there with lots of fish in the boat and a few good ones to top it off. Both days I had started with a mid incoming tide that was gonna give me a high tide mid day and right away I went to go and focus on and target spawning flats and try to find some active fish. On day one I managed a few on some jackhammer chatterbaits and a rattletrap but all of them were bucks that were up and chasing. So to find that bigger bite I back off a tad and decided to fish a little deeper and focus on tules that were close to the deeper parts of the flats. I started by pitching a jig with a x-zone lure border craw colored craw trailer and caught a good 3lbr so figured it was a clue to slow down and pick it apart. Then I went and pitched to a spot and "tick" I set hook and instantly my rod doubles over and I knew it was a good one. I have 20lb flouro on so I tried to turn her and she dug for deep water so I had to back the drag off and let her run. After what seemed like forever she comes up to jump and I saw her huge head come out and watch her shake her big head and try to toss the jig. I fight her and get her to the boat and kneel down and scoop her up in my arms and boom 7.25 lbs. I tried to repeat the pattern the rest of the day but still found lots of bucks. The rest of the day went well with lots of bites and more fish in the boat but nothing over 3lbs. 
So after the great day I figured I'd get back out there and try to repeat what happened the day before so I ran to the same spots s started by pitching senkos but was only getting bucks that were up and chewing so I figured ok throw the same jig and right away I picked up a 5lbr that chomped that same jig with that x-zone border craw trailer. So I stayed there and picked it apart again. I kept going and managed to get another couple bucks on senkos so I decided to run to another spot. The wind was blowing pretty good so I started chucking a green pumpkin jackhammer with a x-zone swammer trailer that I had dipped the tail in orange dip and dye for a little flash in the dirty water and I nailed another 5lbr. I kept tossing it to try and trick another big girl but nada so it was time to run to another spot. I pull up to the spot and decided to try and give the jig another shot and pitch it out and get bit and I swing and miss the bite so I toss it back out and get bit again and catch a nice sized 3lbr that was hungry so I figured it was time to slow down and pick the flat apart and started pitching it to the most likely spots and caught several more but nothing bigger. All in all it was a great couple day's out on the river and I'm excited to see what the warm stable weather will bring. Good luck y'all and I hope this helps. 
< Previous Report
Next Report >
< Previous Report
Next Report >
More Reports
4-1-2021
Lake McClure Fishing Report Tim Meeks and I decided to go up to lake McClure to get a little bit of practice in before our B.A.S.S. Nation event we had. We started fishing Thursday and fished all the way through the event on Sunday (3/18-3/21). After 4 days of fishing that lake I was pretty convinced that there wasn't a fish in that lake over 2 pounds! The fishing itself was very good for numbers but for quality it was brutal!......
Read More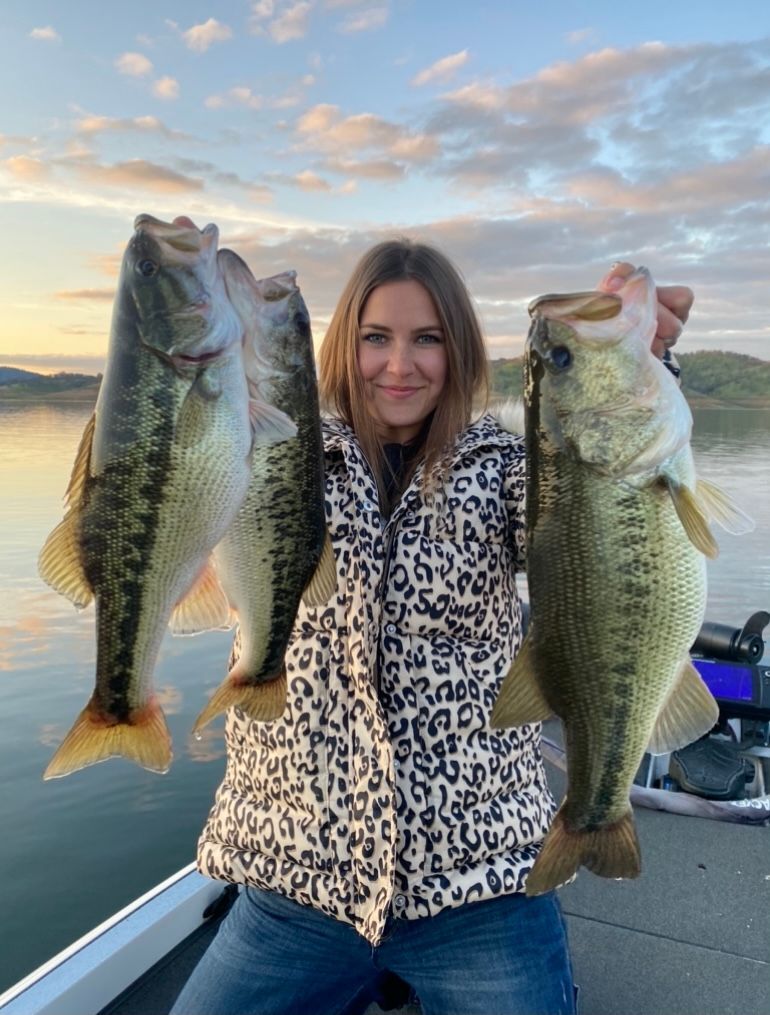 3-18-2021
I Hit Lake New Melones for the first time in a week. We launched out of Tuttletown Around 11 having......
Read More

www.NorCalFishReports.com © 2021. All Rights Reserved.
Website Hosting and Design provided by TECK.net