Nor Cal Fish Report
Lake Almanor Fish Report for 10-26-2011
Almanor Lake Fish Report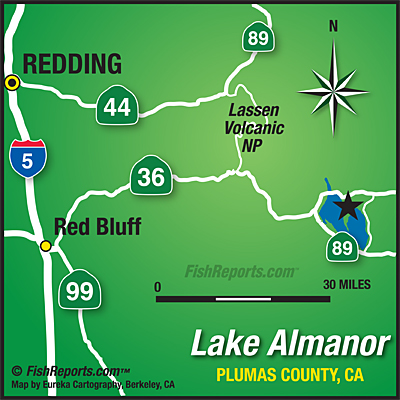 by Nor Cal Fish Reports
10-26-2011

Surface temps are a t69.6 degrees with 9.5 feet of visibility.
Very cool mornings give way to warm afternoon October sunshine.
The moon is waning and the mornings have been free of moonlight this week, and everyday the bite just gets better.
Lots of good chatter on the marine band radio channel 69. Anglers are reporting good action from Big Cove to Rec.1, and the A-frame seems to be the hot place this year, several reports on the radio were right out in front of it.
Good reports coming in from all points around the east basin. Browns, rainbows and salmon are all actively moving and feeding on smelt. Huge clouds of baitfish are moving everywhere and the fish are pushing them all over the lake, especially the east basin.
Almanor West to the USFS ramp has been excellent this past week. Boats have been trolling threaded crawlers slow, or Speedy Shiners fast, both have been producing clean rainbows up to five pounds working the top 20 feet of water early, and dropping down to 30 feet by mid-morning.
Good trolling action from Rec. 2 north along the Peninsula 25 feet down. Browns were averaging 2.3 pounds and hitting silver lures like Speedy Shiners, and Real Image #2 Needlefish.
Sea gulls hitting the surface along the west shore will tell you exactly where smelt are, and they are under attack.
Lots of big fish hitting the surface as these stunned minnows are barley kicking along on the top water. Bait balls along the east shore are everywhere, and are getting broke up into smaller schools by feeders, especially along the west shore.. Needlefish, Rapalas, Shiners have been the best fast action lures while dodger/crawlers combos have been getting fish too.
The east shore in close, ripping broken back Rapalas has also been effective.
Big fish are around Canyon Dam, They have been moving in and out of Geritol Cove all week.
A big 8 lb. Brown came out of there this week, followed by a 7.5 Brown on the next cast by the same guy, using roe.
Big Springs area to Big Cove: Too many small salmon. Plants from last month are more of a problem. Fun, aggressive little fish will keep you busy releasing all morning. Most of these smaller salmon don't even have enough weight to pop the release and you could be dragging one and not even know it.
Access accurate Lake Almanor data at http://www.project2105.org/lake_levels.htm. Doug Neal (530) 258-6732 http://www.almanorfishingadventures.com
< Previous Report
Next Report >
< Previous Report
Next Report >
More Reports
NorCal Fishing News Reports
for Wednesday, October 26th, 2011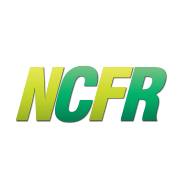 Lake Berryessa
:
Lake Berryessa Fish Report
Clear Lake
:
Clear Lake Fish Report
Russian River
:
Russian River Fish Report
Lake Amador
:
Amador Lake Fish Report
Lake Camanche
:
Lake Camanche Fish Report
Don Pedro Reservoir
:
Don Pedro Reservoir Fish Report
Lake McClure
:
Lake McClure Fish Report
McSwain Reservoir
:
McSwain Reservoir Fish Report
New Melones Reservoir
:
New Melones Reservoir Fish Report
Lake Oroville
:
Oroville Reservoir Fish Report
Pardee Reservoir
:
Pardee Reservoir Fish Report
Lewiston Lake
:
Lewiston Lake Fish Report
Sacramento River - Lower
:
Lower Sacramento River Fish Report
Shasta Lake
:
Shasta Lake Fish Report
Trinity River
:
Trinity River Fish Report
:
Saltwater Fish Report
:
Saltwater Fish Report
:
Saltwater Fish Report
:
Saltwater Fish Report
:
Saltwater Fish Report
:
Saltwater Fish Report
:
Saltwater Fish Report
:
Saltwater Fish Report
:
Saltwater Fish Report
:
Saltwater Fish Report
:
Saltwater Fish Report
:
Saltwater Fish Report
:
Saltwater Fish Report
:
Saltwater Fish Report
:
North Coast Fish Report
:
North Coast Fish Report
Eel River
:
Eel River Fish Report
:
North Coast Fish Report
:
North Coast Fish Report
:
Delta Fish Report
:
Delta Fish Report
:
Delta Fish Report
:
Delta Fish Report
:
Delta Fish Report
:
Delta Fish Report
Tracy Lake
:
Tracy Lake Fish Report
Lake Nacimiento
:
Lake Nacimiento Fish Report
Lake San Antonio
:
San Antonio Lake Fish Report
San Luis Reservoir
:
San Luis Reservoir Fish Report
Santa Margarita Lake
:
Santa Margarita Lake Fish Report
NorCal Fishing News Reports
for Wednesday, October 19th, 2011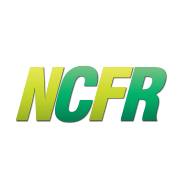 Clear Lake
:
Clear Lake Fish Report
Lake Berryessa
:
Lake Berryessa Fish Report
Russian River
:
Russian River Fish Report
Lake Amador
:
Amador Lake Fish Report
Lake Camanche
:
Lake Camanche Fish Report
McSwain Reservoir
:
McSwain Reservoir Fish Report
New Melones Reservoir
:
New Melones Reservoir Fish Report
Lake Oroville
:
Oroville Reservoir Fish Report
Pardee Reservoir
:
Pardee Reservoir Fish Report
Lewiston Lake
:
Lewiston Lake Fish Report
McCloud River
:
McCloud River Fish Report
Pit River
:
Pit River Fish Report
Sacramento River - Lower
:
Lower Sacramento River Fish Report
Sacramento River - Upper
:
Upper Sacramento River Fish Report
Trinity River
:
Trinity River Fish Report
Shasta Lake
:
Shasta Lake Fish Report
Trinity Lake
:
Trinity Lake Fish Report
:
Saltwater Fish Report
:
Saltwater Fish Report
:
Saltwater Fish Report
:
Saltwater Fish Report
:
Saltwater Fish Report
:
Saltwater Fish Report
:
Saltwater Fish Report
:
Saltwater Fish Report
:
Saltwater Fish Report
:
Saltwater Fish Report
:
Saltwater Fish Report
:
Saltwater Fish Report
:
North Coast Fish Report
:
North Coast Fish Report
Eel River
:
Eel River Fish Report
:
North Coast Fish Report
Klamath River - Upper - CA
:
Klamath River Fish Report
Klamath River - Upper - CA
:
Klamath River Fish Report
Smith River
:
Smith River Fish Report
Lake Almanor
:
Almanor Lake Fish Report
Baum Lake
:
Baum Lake Fish Report
Jackson Meadows Reservoir
:
Jackson Meadow Reservoir Fish Report
Cassel Forebay
:
Cassel Forebay Fish Report
Pit River
:
Pit River Fish Report
Hat Creek
:
Hat Creek Fish Report
Davis Lake
:
Davis Lake Fish Report
Frenchman Reservoir
:
Frenchman Reservoir Fish Report
Sardine Lake Lower
:
Lower Sardine Lake Fish Report
Sacramento River - Lower
:
Lower Sacramento River Fish Report
Bridgeport Reservoir
:
Bridgeport Reservoir Fish Report
Walker River - East Fork (CA)
:
East Walker River Fish Report
Walker River - West Section 2
:
West Walker River Fish Report
June Lake Loop
:
June Lake Loop Fish Report
Kirman Lake
:
Kirman Lake Fish Report
Mammoth Lakes
:
Mammoth Lakes Fish Report
Twin Lakes (Bridgeport)
:
Twin Lakes (Bridgeport) Fish Report
Virginia Lakes
:
Virginia Lakes Fish Report
:
Delta Fish Report
:
Delta Fish Report
:
Delta Fish Report
:
Delta Fish Report
:
Delta Fish Report
:
Delta Fish Report
Tracy Lake
:
Tracy Lake Fish Report
American River
:
American River Fish Report
Feather River
:
Feather River Fish Report
Sacramento River - Lower
:
Lower Sacramento River Fish Report
Sacramento River - Lower
:
Lower Sacramento River Fish Report
Sacramento River - Lower
:
Lower Sacramento River Fish Report
San Joaquin River
:
San Joaquin River Fish Report
Lake Alpine
:
Lake Alpine Fish Report
Boca Reservoir
:
Boca Reservoir Fish Report
Caples Lake
:
Caples Lake Fish Report
Donner Lake
:
Donner Lake Fish Report
Carson River - East Fork (CA)
:
East Carson River NV Fish Report
Carson River - West Fork (CA)
:
West Fork Carson River Fish Report
Jenkinson Lake
:
Jenkinson Lake Fish Report
Heenan Lake
:
Heenan Lake Fish Report
Indian Creek Reservoir
:
Indian Creek Reservoir Fish Report
Mosquito Lakes
:
Mosquito Lake Fish Report
Prosser Reservoir
:
Prosser Reservoir Fish Report
Pinecrest Lake
:
Pinecrest Lake Fish Report
Pyramid Lake
:
Pyramid Lake, NV Fish Report
Spicer Meadow Reservoir
:
Spicer Meadow Reservoir Fish Report
Stampede Reservoir
:
Stampede Reservoir Fish Report
Lake Tahoe
:
Lake Tahoe Fish Report
Truckee River
:
Truckee River Fish Report
Topaz Lake
:
Topaz Lake Fish Report
Lake Nacimiento
:
Lake Nacimiento Fish Report
Lake San Antonio
:
San Antonio Lake Fish Report
San Luis Reservoir
:
San Luis Reservoir Fish Report
Santa Margarita Lake
:
Santa Margarita Lake Fish Report
San Pablo Reservoir
:
San Pablo Reservoir Fish Report
Anderson Reservoir
:
Anderson Reservoir Fish Report
:
Bay Area Fish Report
:
Bay Area Fish Report
Lake Berryessa
:
Lake Berryessa Fish Report
Calero Lake
:
Calero Lake Fish Report
:
Bay Area Fish Report
Lake Chabot
:
Lake Chabot Fish Report
Chesbro Reservoir
:
Chesbro Reservoir Fish Report
Coyote Lake
:
Coyote Lake Fish Report
Del Valle Lake
:
Del Valle Lake Fish Report
Lafayette Reservoir
:
Lafayette Reservoir Fish Report
Los Vaqueros Reservoir
:
Los Vaqueros Reservoir Fish Report
McAlpine Lake
:
McAlpine Lake Fish Report
Quarry Lakes
:
Quarry Lake Fish Report
Shadow Cliffs Reservoir
:
Shadow Cliffs Reservoir Fish Report
Uvas Reservoir
:
Uvas Reservoir Fish Report
:
Bay Area Fish Report
:
Bay Area Fish Report
:
Bay Area Fish Report
:
Bay Area Fish Report
:
:
Bay Area Fish Report

NorCal.FishReports.com © 2019. All Rights Reserved.
Website Hosting and Design provided by TECK.net