Nor Cal Fish Report
Lake Oroville Fish Report for 11-7-2020
Lake Oroville Fishing Report by Mike Rogers
Lake Oroville - Oroville, CA (Butte County)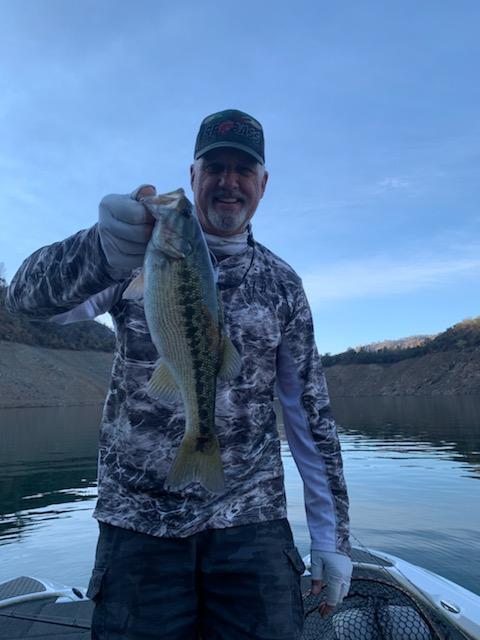 Photo Credit: Courtesy of RB Bass
Date: 10/18/20
Time: 10:30 am
Location: Lake Oroville
Air temperature: high 80 degrees
Water temperature: 70degrees
Seasonal fish pattern: Fall
Wind direction speed: hardly any from the North
Water clarity: 0 to 15+
So it's been a year and half since I've been to Lake Oroville and it's only 65 miles away. My partner Chris Perez and I went up on Sunday. It was a late start, no tournament or practice on this lake so why not have breakfast!
We got on the water about 10:30 and I was pleasantly surprised that the draw down of the water wasn't as bad as reported. Lake level is 738 feet. You can still launch at the Spillway, after going through a bomb check by the California Highway Patrol! Yup, I'm serious! I've been on the lake when it's been another 100-150 feet lower and no launch at the spillway.
Once on the run, we head North but everything looks the same with the water that low, so just pull over in some creek inlet and get to it. The water temp is 70 degrees, and a slight wind. With Oroville bass you can pretty much throw anything and catch them. We pretty much decided to throw top water, and stuck with it most of the day. Some places we drop shotted or we threw a shakey head just to give our wrists and thumbs a much needed rest. Most techniques we used produced fish but it certainly wasn't fast an furious, as we were lead to believe, but we stuck with it. We moved from the North arm to the South arm running to get the first shadows on the water, and it worked producing more bass.
I had forgotten how small the Oroville spots are, but what a fun day catching them. We broke a few records on the boat between Chris and I. One was by me in catching a couple of bass at a depth of 109 feet on a drop shot. The other was that considering the fishery we had a competition for smallest bass. As you can see by the photo, Chris won by a ½ inch. His hit a Plopper 90 and mine hit a Plopper 130. They were half the size of the lure. It was a shock to Chris's system because the day before he was on the Delta and caught a 8.15 pounder. The laughter on our boat could be heard for miles. At the end of the day we did end up with 9.67 for our five, but it wasn't easy!
I was sad to see the devastation the fires did up there. Both ends of the Bidwell Bridge burned down to the rock line above the water line. Smoke was still in the air and at one point I had to put in my N95 mask in order to breathe. We stayed until dark, as we never get to fish the evening bite. What fun it all was, especially racing back into the beautiful sunset to get back to the launch
If you're looking for fun fishing with the kids, this is the lake to go to. I would recommend the months between June and September as the kids could catch 80 fish a day each. October struggles! So do your best and take the kids and have a great time being on the water, before the rains get here, and good luck!
< Previous Report
Next Report >
< Previous Report
Next Report >
More Reports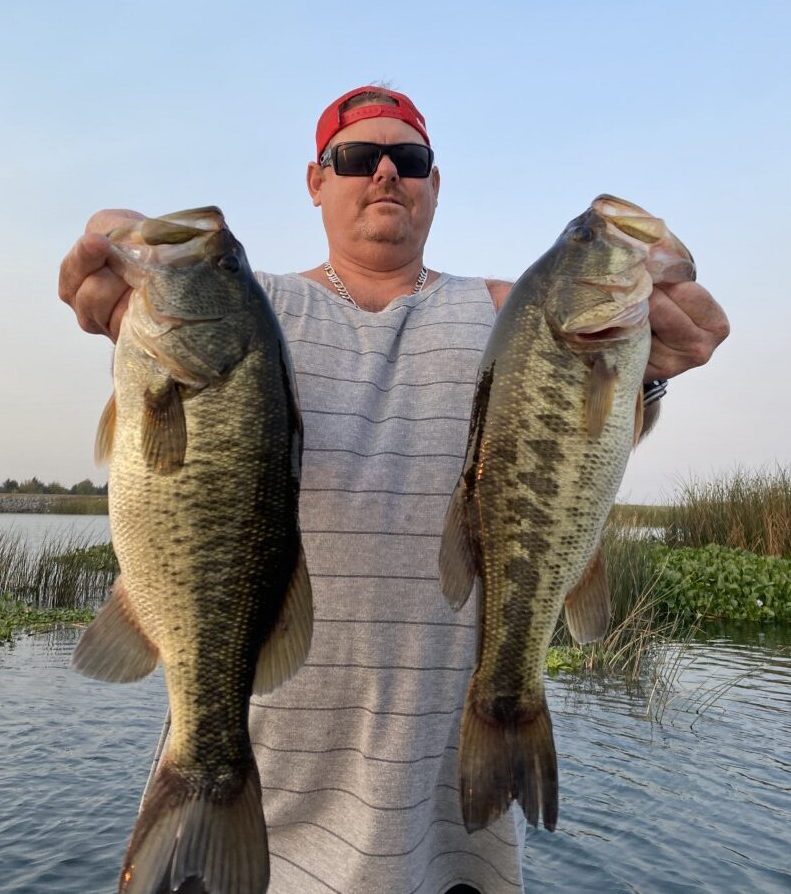 10-19-2020
The delta is fishing well for numbers and quality fish right now and catching them on basically anything you want......
Read More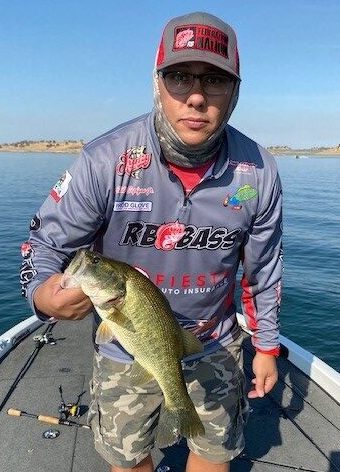 10-1-2020
Water Temp: 68-74 Water Clarity: 10 ft visibility Clear blue sky with a tiny bit of smoke Temp: HOT Fished the Future Pro event......
Read More

www.NorCalFishReports.com © 2021. All Rights Reserved.
Website Hosting and Design provided by TECK.net