Nor Cal Fish Report
Lake Oroville Fish Report for 6-23-2020
Lake Oroville Fishing Report by Ryan Hall
Lake Oroville - Oroville, CA (Butte County)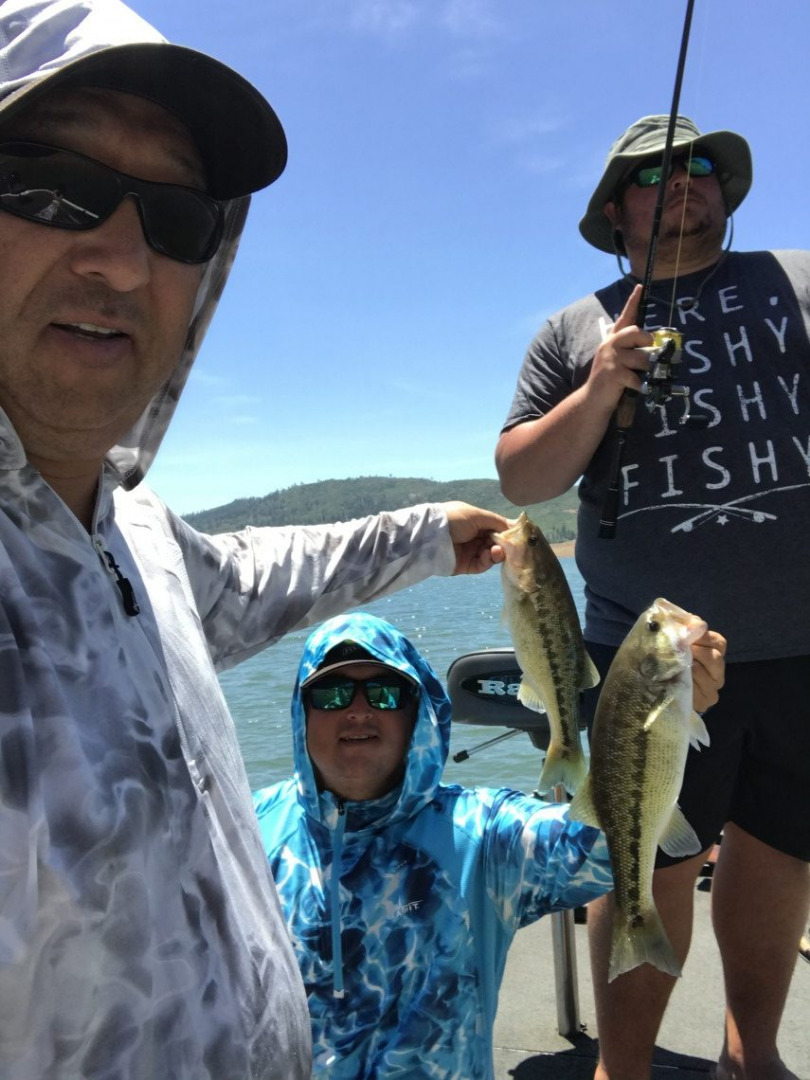 Spotted Bass
Photo Credit: Courtesy of RB Bass
This past Father's Day I was able to spend a half of the day out on beautiful Lake Oroville in Northern California. Lake Oroville is located in the City of Oroville which is approximately 80 miles North of Sacramento. Lake Oroville is a deep and clear water storage reservoir postured in the foothills of the Sierra Nevada Mountain Range and lies in the canyons created by the various arms of the Feather River. Lake Oroville is home to a great population of Spotted Bass and a smaller population of Largemouth Bass and Smallmouth Bass. The lake is known more for its number of bass more so than giant trophy bass, but don't be fooled bass over 10lbs are caught every year.
We arrived at the Spillway boat launch facility around 8:30am. Once we got the boat in the water we fired up the Humminbird Helix 10 and started analyzing some of our water conditions. We found water temps to be rising from 72.5 degrees and water visibility of around 10ft. As we idled away from the ramp we noticed some small pods of shad hovering in 20-40ft of water. Knowing we had to be off the water by 1:30pm we chose to stay somewhat near the ramp and chose to fish a few areas of the main body and a portion of the North Fork
We arrived made the short drive to our first area and got bit on my first cast on a topwater walking bait. Following the one topwater bite my Dad and Brother proceed to cast a handful on plethora of bottom baits. My Brother caught one on a football jig and my Dad was catching them on a Ned Rig. After fishing for about 40 minutes we were able to confirm these fish were in their summer haunts and positioning on primary points. I attempted to chase the dwindling topwater bite as the sun rose higher in the sky. I decided the heat, high sky, and abundant boat wakes were enough to put an end to my topwater search. Once I finally set the topwater down I picked up my Gamakatsu G-Finesse Tricky Head (Shaky Head) and caught a 1 ½ lb Spotted Bass. I continued to fish the Shaky head for about a half hour with a few more bites but then chose to pick up a drop shot.
Tricky Head Set up:
Dobyns Rods Sierra 703sf
Diawa Fuego Spinning Reel
15lb Braided Line
8lb Fluorocarbon Line
Gamakatsu G-Finesse Drop Shot Hook(size 2)
3/16oz Drop Shot weight
With the high skies and minimal wind I decided something more subtle was a better option. Once picking up the dropshot the bites began to come quicker. Most bites were very soft and simply a pressure bite. Luckily my Dobyns Rods Sierra 702sf is very sensitive and has such great action to handle those feisty Spotted Bass. We continued fishing and focusing our efforts on primary points with a mud line. The mudline created by wind or boat wakes is a great place to target bass. It provides a sense of security and can show you where the water is moving and potentially displacing the forage.
We continued to have success while bouncing around point to point. As the day progressed the wind began to pick up and the boat wakes followed. Luckily we were in my Dad's boat and we were able to use the Spot Lock feature on his Minn Kota Ultrex trolling motor to hold on these points and allow all three of us to fish the points and catch most of the fish in the schools that were residing on the points. We were able to catch 2-5 fish of every point we stopped on and finished the day with approximately 50 between the 3 of us. Our biggest fish was 2lbs even and the smallest of our 5 fish limit was 1.73lbs.
As always thank you for taking the time to read my report and I hope this will help you catch more and bigger fish. If you have any more questions please feel free to contact me through my social media (Facebook, Instagram, Twitter, TikTok, and YouTube – @ryanhallfishing) or via e-mail at [email protected]
Below I have listed links to the product we used. Thank you again!
Ryan Hall
@ryanhallfishing
Product Used:
Gamakatsu G-Finesse Shaky Head: https://www.outdoorproshop.com/Gamakatsu-G-Finesse-Tricky-Head-p/gamakatsu-gf-tricky.htm
Gamakatsu G-Finesse Drop Shot Hook: https://www.outdoorproshop.com/Gamakatsu-AM-G-Finesse-Drop-Shot-Hook-p/gamakatsu-amgfinds.htm
Dobyns Rods Sierra 703sf: http://dobynsrods.com/rod/sa-703sf/
Dobyns Rods Sierra 702sf: http://dobynsrods.com/rod/sa-702sf/
Dobyns Rods Champion Extreme 742c (Walking Baits) : http://dobynsrods.com/rod/dx-742c-sh/
X-Zone Lures Deception Worm: https://www.xzonelures.com/site/shop/detail/pro-series-deception-worm-15-pack
X-Zone Lures Slammer: https://www.xzonelures.com/site/shop/detail/pro-series-finesse-slammer-fishing-lures
X-Zone Lures Ned Zone: https://www.xzonelures.com/site/shop/detail/pro-series-ned-zone-fishing-lures
Picasso Lures Fantasy Football Jig: https://www.picassooutdoors.com/Picasso_Football_Head_Jig_Dressed_p/pffj.htm
Roboworm 6" Straight Tail Worm: https://www.outdoorproshop.com/Roboworm-Straight-Tail-Worm-6-p/roboworm6in-straight-tail.htm
< Previous Report
Next Report >
< Previous Report
Next Report >
More Reports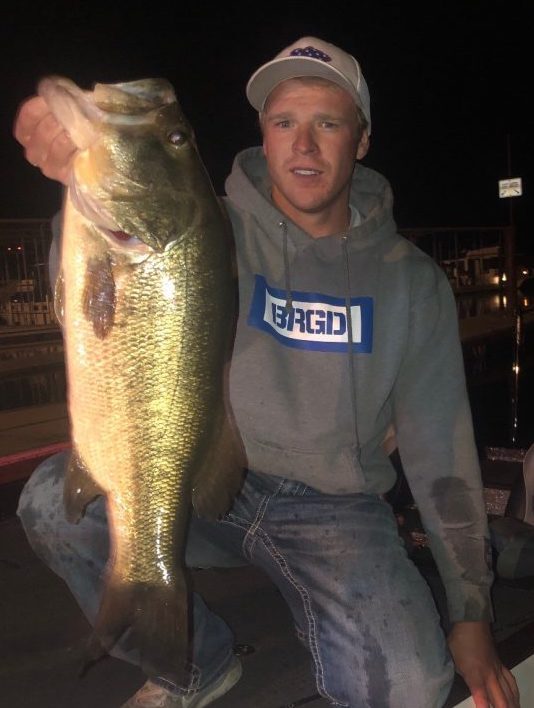 6-20-2020
I spent this past week on the delta fishing Wild West Bass Trail. I didn't have a great tournament but......
Read More
RB Bass Reports
for Friday, May 29th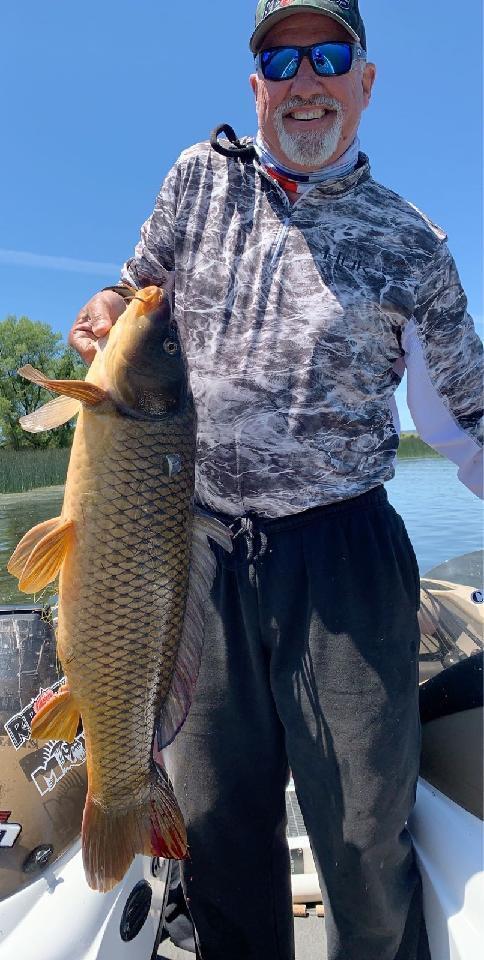 Don Pedro Reservoir
:
Don Pedro Fishing Report by Josh Parris
Clear Lake
:
Clear Lake Bow Fishing by Mike Rogers

www.NorCalFishReports.com © 2020. All Rights Reserved.
Website Hosting and Design provided by TECK.net