Nor Cal Fish Report
Lake Almanor Fish Report for 10-25-2012
Almanor Lake Fish Report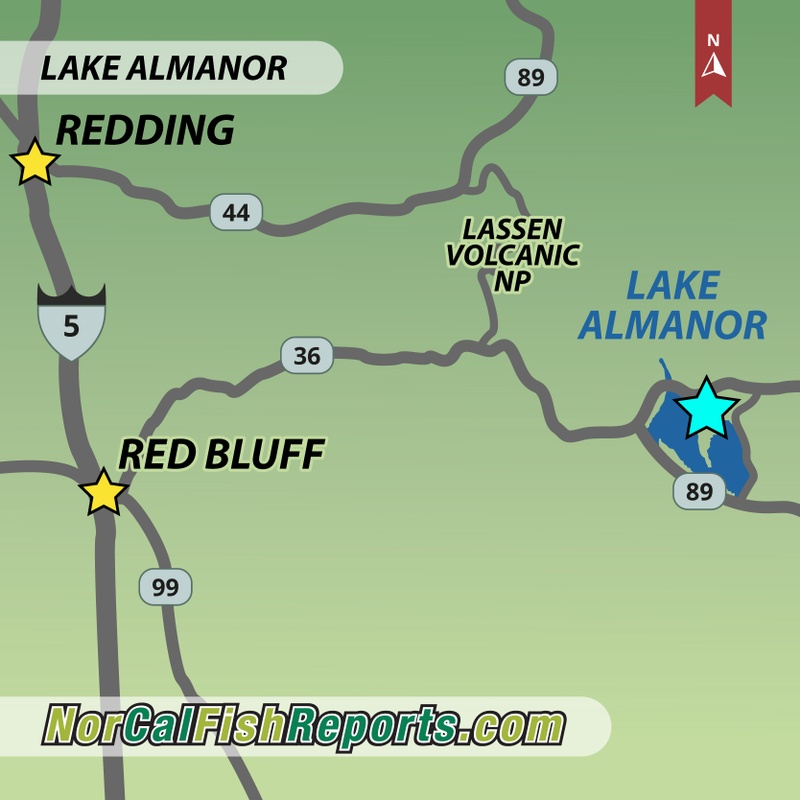 by Nor Cal Fish Reports
10-25-2012

Four inches of wind driven snow kept most guys indoors during the earl part of the week. However both public boat ramps are open and operational, also several private ramps like Hamilton Branch Association, and The Peninsula's Rec. 1 and 2. Plumas Pines still have docks in the water, Prattville has pulled all of theirs out last week.
Trolling and Jigging have been producing the most positive reports. The forecast is for a nice weekend.
Cooler surface temps have fish closer to the top longer, and deeper into the morning. Brown trout spawning is activity underway.  Release hens gently. Jigging around the log boom at Rec. 2 has picked up, several limits reported this week. Also try, roe, crickets, or mealworms suspended 6 to 10 feet off the bottom. A- Frame to Rec. 1, again lots of bait in this popular trolling lane, but fish are here too. Almanor West, if the clarity would improve so would the bite, lots of marks. Bait balls appear on the sonar to be much smaller, but just in this area. Bait balls in the east basin appear everywhere you go, and the size of freight train boxcars....one after another. Hamilton Branch to Big Springs, still the best bet for trolling.
Doug Neal: (530) 258-6732 http://www.almanorfishingadventures.com
< Previous Report
Next Report >
< Previous Report
Next Report >
More Reports
NorCal Fishing News Reports
for Wednesday, October 24th, 2012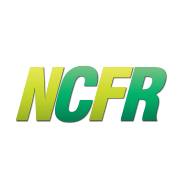 Clear Lake
:
Clear Lake Fish Report
Lake Berryessa
:
Lake Berryessa Fish Report
Lake Mendocino
:
Lake Mendocino Fish Report
Lake Sonoma
:
Lake Sonoma Fish Report
Lake Amador
:
Amador Lake Fish Report
Lake Camanche
:
Lake Camanche Fish Report
Collins Lake
:
Collins Lake Fish Report
Folsom Lake
:
Folsom Lake Fish Report
Lake McSwain
:
McSwain Reservoir Fish Report
New Melones Reservoir
:
New Melones Reservoir Fish Report
Lake Oroville
:
Oroville Reservoir Fish Report
Pardee Reservoir
:
Pardee Reservoir Fish Report
Lewiston Lake
:
Lewiston Lake Fish Report
McCloud River
:
McCloud River Fish Report
Sacramento River - Lower
:
Lower Sacramento River Fish Report
Sacramento River - Upper
:
Upper Sacramento River Fish Report
Shasta Lake
:
Shasta Lake Fish Report
Trinity River
:
Trinity River Fish Report
:
Saltwater Fish Report
:
Saltwater Fish Report
:
Saltwater Fish Report
:
Saltwater Fish Report
:
Saltwater Fish Report
:
Saltwater Fish Report
:
Saltwater Fish Report
:
Saltwater Fish Report
:
Saltwater Fish Report
NorCal Fishing News Reports
for Wednesday, October 17th, 2012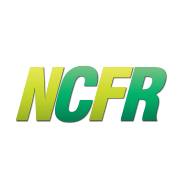 Lake Berryessa
:
Lake Berryessa Fish Report
Clear Lake
:
Clear Lake Fish Report
Lake Mendocino
:
Lake Mendocino Fish Report
Lake Sonoma
:
Lake Sonoma Fish Report
Lake Amador
:
Amador Lake Fish Report
Lake Camanche
:
Lake Camanche Fish Report
Collins Lake
:
Collins Lake Fish Report
Don Pedro Reservoir
:
Don Pedro Reservoir Fish Report
Lake McSwain
:
McSwain Reservoir Fish Report
New Melones Reservoir
:
New Melones Reservoir Fish Report
Lake Oroville
:
Oroville Reservoir Fish Report
Pardee Reservoir
:
Pardee Reservoir Fish Report
Lewiston Lake
:
Lewiston Lake Fish Report
McCloud River
:
McCloud River Fish Report
Sacramento River - Lower
:
Lower Sacramento River Fish Report
Shasta Lake
:
Shasta Lake Fish Report
Trinity River
:
Trinity River Fish Report
:
Saltwater Fish Report
:
Saltwater Fish Report
:
Saltwater Fish Report
:
Saltwater Fish Report
:
Saltwater Fish Report
:
Saltwater Fish Report
:
Saltwater Fish Report
:
Saltwater Fish Report
:
Saltwater Fish Report
:
Saltwater Fish Report
:
Saltwater Fish Report
:
North Coast Fish Report
:
North Coast Fish Report
Klamath River - Upper - CA
:
Klamath River Fish Report
Smith River
:
Smith River Fish Report
Lake Almanor
:
Almanor Lake Fish Report
Baum Lake
:
Baum Lake Fish Report
:
Bucks Lake Fish Report
Lake Davis
:
Davis Lake Fish Report
Eagle Lake
:
Eagle Lake Fish Report
Frenchman Lake
:
Frenchman Reservoir Fish Report
Sacramento River - Lower
:
Lower Sacramento River Fish Report
Bridgeport Reservoir
:
Bridgeport Reservoir Fish Report
East Walker River (CA)
:
East Walker River Fish Report
West Walker River (Section 2)
:
West Walker River Fish Report
Virginia Lakes
:
Virginia Lakes Fish Report
Twin Lakes (Bridgeport)
:
Twin Lakes (Bridgeport) Fish Report
Kirman Lake
:
Kirman Lake Fish Report
June Lake
:
June Lake Fish Report
Gull Lake
:
Gull Lake Fish Report
:
Delta Fish Report
:
Delta Fish Report
:
Delta Fish Report
:
Delta Fish Report
:
Delta Fish Report
Tracy Lake
:
Tracy Lake Fish Report
American River
:
American River Fish Report
Feather River
:
Feather River Fish Report
Sacramento River - Lower
:
Lower Sacramento River Fish Report
Sacramento River - Lower
:
Lower Sacramento River Fish Report
Sacramento River - Lower
:
Lower Sacramento River Fish Report
:
Blue Lake Fish Report
Boca Reservoir
:
Boca Reservoir Fish Report
Caples Lake
:
Caples Lake Fish Report
Donner Lake
:
Donner Lake Fish Report
East Carson River (CA)
:
East Carson River NV Fish Report
West Carson River (CA)
:
West Fork Carson River Fish Report
Lake Tahoe
:
Lake Tahoe Fish Report
Truckee River
:
Truckee River Fish Report
Spicer Meadow Reservoir
:
Spicer Meadow Reservoir Fish Report
:
Red Lake Fish Report
Pyramid Lake
:
Pyramid Lake, NV Fish Report
Prosser Reservoir
:
Prosser Reservoir Fish Report
Jenkinson Lake
:
Jenkinson Lake Fish Report
Indian Creek Reservoir
:
Indian Creek Reservoir Fish Report
Heenan Lake
:
Heenan Lake Fish Report
Lake Nacimiento
:
Lake Nacimiento Fish Report
Lake San Antonio
:
San Antonio Lake Fish Report
Lopez Lake
:
Lopez Lake Fish Report
San Luis Reservoir
:
San Luis Reservoir Fish Report
Santa Margarita Lake
:
Santa Margarita Lake Fish Report
Anderson Reservoir
:
Anderson Reservoir Fish Report
:
Bay Area Fish Report
:
Bay Area Fish Report
Lake Berryessa
:
Lake Berryessa Fish Report
Calero Lake
:
Calero Lake Fish Report
:
Bay Area Fish Report
Lake Chabot
:
Lake Chabot Fish Report
Contra Loma Reservoir
:
Contra Loma Reservoir Fish Report
Del Valle Lake
:
Del Valle Lake Fish Report
:
Bay Area Fish Report
Lafayette Reservoir
:
Lafayette Reservoir Fish Report
Los Vaqueros Reservoir
:
Los Vaqueros Reservoir Fish Report
Bon Tempe Reservoir
:
Bon Tempe Reservoir Fish Report
:
:
Bay Area Fish Report
Quarry Lakes
:
Quarry Lake Fish Report
:
Bay Area Fish Report
:
Bay Area Fish Report
San Pablo Reservoir
:
San Pablo Reservoir Fish Report
:
Bay Area Fish Report
Uvas Reservoir
:
Uvas Reservoir Fish Report

www.NorCalFishReports.com © 2023. All Rights Reserved.
Website Hosting and Design provided by TECK.net