Nor Cal Fish Report
Lake Almanor Fish Report for 12-1-2010
Almanor Lake Fish Report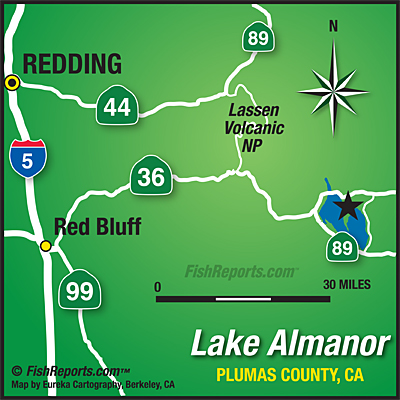 by Nor Cal Fish Reports
12-1-2010

November brought a unusual amount of snow to the Almanor Basin. Usually November weather systems come in as rain, but those cold north winds made for some large amounts of snow instead, with temperatures dropping into the low teens at night.
With below freezing temperatures coupled with high winds, most fishermen stayed in and waited for the breaks in the systems before launching. Canyon Dam has been plowed, and offers the only public launch access.
Surface temperatures are at 39 degrees and there is five to six feet of visibility. Some ice is forming along the shaded coves and in the shallows near the Causeway, but the lake looks good and there has been zero fishing pressure. This time of year fish are still very active and are looking to feed, its time to bulk up for the leaner winter months ahead when food always seems to be more scarce. Dark cool water reminds fishermen to slow down there trolling speed this time of year, also the use of dodgers and flashers will help bring hungry fish over for a look, and the hook. These fish want meat!
Threaded crawlers, are a good bet, but my last outing the crawlers froze solid, and we could not even use a worm threader. Sep's scented grubs in chartreuse and orange, 14 inches behind an 04 silver prism dodger is good application, and they won't freeze.
A few boat are still trolling lures like, Needlefish in silver, or red and gold Speedy Shiners, and the increasingly popular, "Sep's Pro Secret" also in red and gold, rigged, or lead core, down 6 feet early morning, and dropping down to 18 feet later when the sun gets high.
All these lures and even nightcrawlers need an application of Pro-Cure "Trophy Trout" applied with a small basting brush. These combinations of lures with this scent will have you catching fish here.
The Browns are in the full spawn cycle, hens need to be released, try not to net them if you get hooked up.
Bank Fishermen are working the Hamilton Branch for rainbows by floating crawlers under bobbers, with good results. If you can get down the snow covered trail.
Geritol Cove at Canyon Dam is good one day and off the next, hit it on the right day and its all good. Water levels are still very good, but are coming down watch for hazards.
It's a good time to fish Almanor, If your planning a trip here, just keep a eye on the weather, It will be changing again soon. Smaller boats not advised if wind is forecasted.
Dress for cold conditions. Doug Neal (530) 258-6732 http://www.almanorfishingadventures.com
< Previous Report
Next Report >
< Previous Report
Next Report >
More Reports
NorCal Fishing News Reports
for Wednesday, December 1st, 2010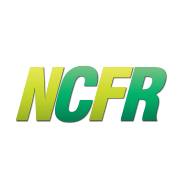 Clear Lake
:
Clear Lake Fish Report
Lake Berryessa
:
Lake Berryessa Fish Report
Pillsbury Reservoir
:
Lake Pillsbury Fish Report
Russian River
:
Russian River Fish Report
Lake Amador
:
Amador Lake Fish Report
Lake Camanche
:
Lake Camanche Fish Report
Collins Lake
:
Collins Lake Fish Report
Lake Oroville
:
Oroville Reservoir Fish Report
Don Pedro Reservoir
:
Don Pedro Reservoir Fish Report
Lewiston Lake
:
Lewiston Lake Fish Report
Shasta Lake
:
Shasta Lake Fish Report
Trinity River
:
Trinity River Fish Report
:
North Coast Fish Report
Eel River
:
Eel River Fish Report
:
North Coast Fish Report
:
North Coast Fish Report
Mad River
:
Mad River Fish Report
Smith River
:
Smith River Fish Report
:
Saltwater Fish Report
:
Saltwater Fish Report
:
Saltwater Fish Report
:
Saltwater Fish Report
:
Saltwater Fish Report
:
Saltwater Fish Report
:
Saltwater Fish Report
:
Saltwater Fish Report
:
Saltwater Fish Report
:
Saltwater Fish Report
Baum Lake
:
Baum Lake Fish Report
Eagle Lake
:
Eagle Lake Fish Report
:
Delta Fish Report
:
Delta Fish Report
:
Delta Fish Report
:
Delta Fish Report
:
Delta Fish Report
:
Delta Fish Report
:
Delta Fish Report
:
Delta Fish Report
Tracy Lake
:
Tracy Lake Fish Report
Pyramid Lake
:
Pyramid Lake, NV Fish Report
Lake San Antonio
:
San Antonio Lake Fish Report
Millerton Lake
:
Millerton Lake Fish Report
Pine Flat Lake
:
Pine Flat Lake Fish Report
San Luis Reservoir
:
San Luis Reservoir Fish Report
Santa Margarita Lake
:
Santa Margarita Lake Fish Report
Anderson Reservoir
:
Anderson Reservoir Fish Report
Lake Berryessa
:
Lake Berryessa Fish Report
Calero Lake
:
Calero Lake Fish Report
Lake Chabot
:
Lake Chabot Fish Report
Chesbro Reservoir
:
Chesbro Reservoir Fish Report
Contra Loma Reservoir
:
Contra Loma Reservoir Fish Report
Coyote Lake
:
Coyote Lake Fish Report
Del Valle Lake
:
Del Valle Lake Fish Report
Lafayette Reservoir
:
Lafayette Reservoir Fish Report
Los Vaqueros Reservoir
:
Los Vaqueros Reservoir Fish Report
McAlpine Lake
:
McAlpine Lake Fish Report
Bon Tempe Reservoir
:
Bon Tempe Reservoir Fish Report
Quarry Lakes
:
Quarry Lake Fish Report
Shadow Cliffs Reservoir
:
Shadow Cliffs Reservoir Fish Report
Uvas Reservoir
:
Uvas Reservoir Fish Report
:
Bay Area Fish Report
:
Bay Area Fish Report
:
Bay Area Fish Report
:
Bay Area Fish Report
:
Bay Area Fish Report
:
Bay Area Fish Report
:
Bay Area Fish Report
NorCal Fishing News Reports
for Wednesday, November 24th, 2010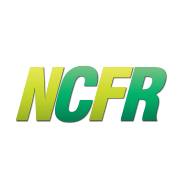 Lake Berryessa
:
Lake Berryessa Fish Report
Clear Lake
:
Clear Lake Fish Report
Pillsbury Reservoir
:
Lake Pillsbury Fish Report
Russian River
:
Russian River Fish Report
Lake Amador
:
Amador Lake Fish Report
Lake Camanche
:
Lake Camanche Fish Report
Collins Lake
:
Collins Lake Fish Report
Folsom Lake
:
Folsom Lake Fish Report
New Melones Reservoir
:
New Melones Reservoir Fish Report
Lake Oroville
:
Oroville Reservoir Fish Report
Sacramento River - Lower
:
Lower Sacramento River Fish Report
Shasta Lake
:
Shasta Lake Fish Report
Trinity River
:
Trinity River Fish Report
:
Saltwater Fish Report
:
Saltwater Fish Report
:
Saltwater Fish Report
:
Saltwater Fish Report
:
Saltwater Fish Report
:
Saltwater Fish Report
:
Saltwater Fish Report
:
Saltwater Fish Report
Eel River
:
Eel River Fish Report
:
North Coast Fish Report
Mad River
:
Mad River Fish Report
Smith River
:
Smith River Fish Report
Lake Almanor
:
Almanor Lake Fish Report
Baum Lake
:
Baum Lake Fish Report
Butte Lake
:
Butte Lake Fish Report
Davis Lake
:
Davis Lake Fish Report
Frenchman Reservoir
:
Frenchman Reservoir Fish Report
Sardine Lake Lower
:
Lower Sardine Lake Fish Report
Sacramento River - Lower
:
Lower Sacramento River Fish Report
:
Delta Fish Report
:
Delta Fish Report
:
Delta Fish Report
:
Delta Fish Report
:
Delta Fish Report
:
Delta Fish Report
:
Delta Fish Report
:
Delta Fish Report
Tracy Lake
:
Tracy Lake Fish Report
Pyramid Lake
:
Pyramid Lake, NV Fish Report
Truckee River
:
Truckee River Fish Report
Lake San Antonio
:
San Antonio Lake Fish Report
Pine Flat Lake
:
Pine Flat Lake Fish Report
San Luis Reservoir
:
San Luis Reservoir Fish Report
Santa Margarita Lake
:
Santa Margarita Lake Fish Report
Anderson Reservoir
:
Anderson Reservoir Fish Report
:
Bay Area Fish Report
Lake Berryessa
:
Lake Berryessa Fish Report
Calero Lake
:
Calero Lake Fish Report
Lake Chabot
:
Lake Chabot Fish Report
Chesbro Reservoir
:
Chesbro Reservoir Fish Report
Contra Loma Reservoir
:
Contra Loma Reservoir Fish Report
Coyote Lake
:
Coyote Lake Fish Report
Del Valle Lake
:
Del Valle Lake Fish Report
Lafayette Reservoir
:
Lafayette Reservoir Fish Report
Los Vaqueros Reservoir
:
Los Vaqueros Reservoir Fish Report
McAlpine Lake
:
McAlpine Lake Fish Report
Quarry Lakes
:
Quarry Lake Fish Report
Shadow Cliffs Reservoir
:
Shadow Cliffs Reservoir Fish Report
Uvas Reservoir
:
Uvas Reservoir Fish Report
:
Bay Area Fish Report
:
Bay Area Fish Report
:
Bay Area Fish Report
:
Bay Area Fish Report
:
Bay Area Fish Report
:
Bay Area Fish Report

NorCal.FishReports.com © 2019. All Rights Reserved.
Website Hosting and Design provided by TECK.net