Nor Cal Fish Report
Lake Almanor Fish Report for 11-17-2010
Almanor Lake Fish Report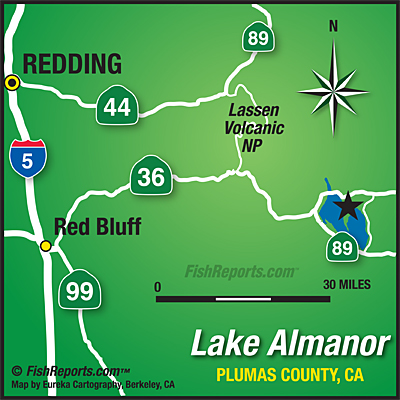 by Nor Cal Fish Reports
11-17-2010

Surface temps range from 46.5 to 47.5 degrees.
Classic fall weather has made for some great fishing here at Lake Almanor. Water clarity has also improved a little and is now about 6 to 7' clarity, thus the bite has really picked up this past week, and fishing pressure, as expected this time of year, has been light.
A big increase in rainbow trout action has been the most noticeable.
All last month all we could get were smaller Bows, now the bigger fish are on the prowl all over the lake.
Most boat are trolling lures like, Needlefish in silver, or RGSS, ( Red and Gold Speedy Shiners), and the increasingly popular, "Seps Pro Secret" (SPS) also in Red and Gold, rigged, or lead core, down 6ft. early morning, and dropping down to 18 ft. later when the sun gets high.
Most of the Rainbows have been 18 to 20" and have really been hitting hard and full of fight, with a few fish going over 3 lbs. from time to time. All these lures have a application of Pro-Cures "Trophy Trout" applied with a small basting brush. These combinations of lures with this scent will have you catching fish here.
Brown Trout are everywhere, some small, and some really big fish have been caught while trolling for the Rainbows.
We boated 2 bucks yesterday that were 25" and weighted around 5 lbs. trolling from Rec.Area #2 along the Almanor Peninsula south, and back. Bigger fish are around as well, some over 14 lbs. What a kick on ultra light tackle.
The Browns are in the full spawn cycle, Hens need to be released, try not to net them if you get hooked up.
Bank Fishermen are working the Hamilton Branch for Rainbows floating crawlers under bobbers, with good results..These fish want meat.
Geritol Cove at Canyon Dam is good one day and off the next, hit it on the right day and its all good. The fish we are catching are fat, they have been feeding well on smelt. They are very strong and have been putting up some good fights, combined with some cool, but sunny days we are liking it!
Water levels are still very good, but are coming down watch for hazards
Both Canyon Dam, and the USFS ramps are open, plenty of parking.
Its a good time to fish Almanor, If you're planning a trip here, just keep a eye on the weather, It could be changing soon. Doug Neal (530) 258-6732 http://www.almanorfishingadventure.com
< Previous Report
Next Report >
< Previous Report
Next Report >
More Reports
NorCal Fishing News Reports
for Wednesday, November 17th, 2010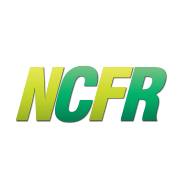 Clear Lake
:
Clear Lake Fish Report
Pillsbury Reservoir
:
Lake Pillsbury Fish Report
Russian River
:
Russian River Fish Report
:
North Coast Fish Report
:
North Coast Fish Report
:
North Coast Fish Report
Mad River
:
Mad River Fish Report
Smith River
:
Smith River Fish Report
Lake Amador
:
Amador Lake Fish Report
Lake Camanche
:
Lake Camanche Fish Report
Collins Lake
:
Collins Lake Fish Report
New Melones Reservoir
:
New Melones Reservoir Fish Report
Lake Oroville
:
Oroville Reservoir Fish Report
Tulloch Reservoir
:
Tulloch Reservoir Fish Report
Sacramento River - Lower
:
Lower Sacramento River Fish Report
Shasta Lake
:
Shasta Lake Fish Report
Trinity River
:
Trinity River Fish Report
:
Saltwater Fish Report
:
Saltwater Fish Report
:
Saltwater Fish Report
:
Saltwater Fish Report
:
Saltwater Fish Report
:
Saltwater Fish Report
:
Saltwater Fish Report
:
Saltwater Fish Report
:
Saltwater Fish Report
:
Saltwater Fish Report
NorCal Fishing News Reports
for Thursday, November 11th, 2010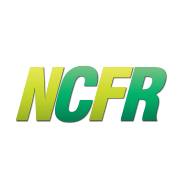 Mad River
:
Mad River Fish Report
Van Duzen River
:
Van Duzen River Fish Report
Lake Almanor
:
Almanor Lake Fish Report
Baum Lake
:
Baum Lake Fish Report
Jackson Meadows Reservoir
:
Jackson Meadow Reservoir Fish Report
Cassel Forebay
:
Cassel Forebay Fish Report
Davis Lake
:
Davis Lake Fish Report
Frenchman Reservoir
:
Frenchman Reservoir Fish Report
Sacramento River - Lower
:
Lower Sacramento River Fish Report
:
Delta Fish Report
:
Delta Fish Report
:
Delta Fish Report
:
Delta Fish Report
:
Delta Fish Report
:
Delta Fish Report
Tracy Lake
:
Tracy Lake Fish Report
Boca Reservoir
:
Boca Reservoir Fish Report
Donner Lake
:
Donner Lake Fish Report
Jackson Meadows Reservoir
:
Jackson Meadow Reservoir Fish Report
Prosser Reservoir
:
Prosser Reservoir Fish Report
Pyramid Lake
:
Pyramid Lake, NV Fish Report
Stampede Reservoir
:
Stampede Reservoir Fish Report
Truckee River
:
Truckee River Fish Report
Lake San Antonio
:
San Antonio Lake Fish Report
Millerton Lake
:
Millerton Lake Fish Report
Pine Flat Lake
:
Pine Flat Lake Fish Report
San Luis Reservoir
:
San Luis Reservoir Fish Report
Santa Margarita Lake
:
Santa Margarita Lake Fish Report
Anderson Reservoir
:
Anderson Reservoir Fish Report
:
Bay Area Fish Report
:
Bay Area Fish Report
Lake Berryessa
:
Lake Berryessa Fish Report
Bon Tempe Reservoir
:
Bon Tempe Reservoir Fish Report
Calero Lake
:
Calero Lake Fish Report
Lake Chabot
:
Lake Chabot Fish Report
Chesbro Reservoir
:
Chesbro Reservoir Fish Report
Contra Loma Reservoir
:
Contra Loma Reservoir Fish Report
Coyote Lake
:
Coyote Lake Fish Report
Del Valle Lake
:
Del Valle Lake Fish Report
Lafayette Reservoir
:
Lafayette Reservoir Fish Report
Los Vaqueros Reservoir
:
Los Vaqueros Reservoir Fish Report
McAlpine Lake
:
McAlpine Lake Fish Report
Quarry Lakes
:
Quarry Lake Fish Report
Shadow Cliffs Reservoir
:
Shadow Cliffs Reservoir Fish Report
Uvas Reservoir
:
Uvas Reservoir Fish Report
:
Bay Area Fish Report
:
Bay Area Fish Report
:
Bay Area Fish Report
:
Bay Area Fish Report
:
Bay Area Fish Report
:
Bay Area Fish Report
:
Bay Area Fish Report

NorCal.FishReports.com © 2019. All Rights Reserved.
Website Hosting and Design provided by TECK.net