Nor Cal Fish Report
Eagle Lake Fish Report for 10-6-2010
Eagle Lake Fish Report
Eagle Lake - Susanville, CA (Lassen County)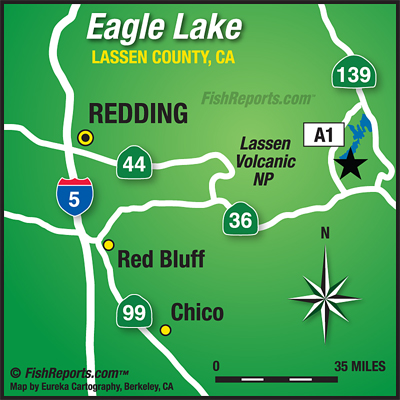 by Nor Cal Fish Reports
10-6-2010

Sunday the weather finally changed. We have light rain and wind. The bite was really back on today with many anglers taking early limits of Eagle Lake trout to 3lbs in shallow water.
The weather forecast is for continued cooling, with day time temperatures in the high 50's and night time temperatures in the high 30's for the coming week. I expect the "shallow water trolling pattern" to kick back into high gear. Troll water 10 feet deep or under with watermelon, pumpkin seed, or brown grubs. The weather is expected to be cloudy all week so the bite shouldn't be limited to just the early morning hours.
The best trolling areas include the Youth Camp shoreline and between Wildcat Point and Pelican Point on the west side.
Bobber fishing picked right back up Sunday. The best report for bobber fishing was anchored off the Youth Camp in 15-20 feet of water with threaded night crawlers set at 7-15 feet deep. [email protected] www.fishtraveler.com; (530) 825-3454
< Previous Report
Next Report >
< Previous Report
Next Report >
More Reports
NorCal Fishing News Reports
for Wednesday, October 6th, 2010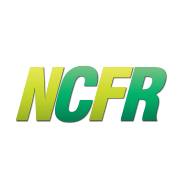 Clear Lake
:
Clear Lake Fish Report
Lake Berryessa
:
Lake Berryessa Fish Report
Lake Amador
:
Amador Lake Fish Report
Lake Camanche
:
Lake Camanche Fish Report
Collins Lake
:
Collins Lake Fish Report
Don Pedro Reservoir
:
Don Pedro Reservoir Fish Report
Lake Oroville
:
Oroville Reservoir Fish Report
Pardee Reservoir
:
Pardee Reservoir Fish Report
Tulloch Reservoir
:
Tulloch Reservoir Fish Report
:
Delta Fish Report
:
Delta Fish Report
:
Delta Fish Report
:
Delta Fish Report
:
Delta Fish Report
:
Delta Fish Report
:
Delta Fish Report
Tracy Lake
:
Tracy Lake Fish Report
:
North Coast Fish Report
:
North Coast Fish Report
:
North Coast Fish Report
Klamath River - Upper - CA
:
Klamath River Fish Report
:
North Coast Fish Report
McCloud River
:
McCloud River Fish Report
Pit River
:
Pit River Fish Report
Sacramento River - Lower
:
Lower Sacramento River Fish Report
Sacramento River - Upper
:
Upper Sacramento River Fish Report
Shasta Lake
:
Shasta Lake Fish Report
Siskiyou Lake
:
Lake Siskiyou Fish Report
Trinity River
:
Trinity River Fish Report
Lake Almanor
:
Almanor Lake Fish Report
Baum Lake
:
Baum Lake Fish Report
Jackson Meadows Reservoir
:
Jackson Meadow Reservoir Fish Report
Cassel Forebay
:
Cassel Forebay Fish Report
Bucks Lake
:
Bucks Lake Fish Report
Feather River
:
Feather River Fish Report
Butte Lake
:
Butte Lake Fish Report
Lake Davis
:
Davis Lake Fish Report
NorCal Fishing News Reports
for Wednesday, September 29th, 2010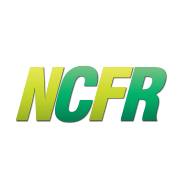 Trinity River
:
Trinity River Fish Report
Sacramento River - Lower
:
Lower Sacramento River Fish Report
Shasta Lake
:
Shasta Lake Fish Report
Siskiyou Lake
:
Lake Siskiyou Fish Report
Clear Lake
:
Clear Lake Fish Report
Lake Amador
:
Amador Lake Fish Report
Lake Camanche
:
Lake Camanche Fish Report
Don Pedro Reservoir
:
Don Pedro Reservoir Fish Report
New Melones Reservoir
:
New Melones Reservoir Fish Report
Lake Oroville
:
Oroville Reservoir Fish Report
Pardee Reservoir
:
Pardee Reservoir Fish Report
:
North Coast Fish Report
:
North Coast Fish Report
Klamath River - Upper - CA
:
Klamath River Fish Report
Klamath River - Upper - CA
:
Klamath River Fish Report
:
North Coast Fish Report
:
Saltwater Fish Report
:
Saltwater Fish Report
:
Saltwater Fish Report
:
Saltwater Fish Report
:
Saltwater Fish Report
:
Saltwater Fish Report
:
Saltwater Fish Report
:
Saltwater Fish Report
:
Saltwater Fish Report
:
Saltwater Fish Report
:
Saltwater Fish Report
:
Saltwater Fish Report
:
Saltwater Fish Report
:
Saltwater Fish Report
Lake Almanor
:
Almanor Lake Fish Report
Antelope Lake
:
Antelope Lake Fish Report
Jackson Meadows Reservoir
:
Jackson Meadow Reservoir Fish Report
Bucks Lake
:
Bucks Lake Fish Report
Bullards Bar Reservoir
:
Bullards Bar Reservoir Fish Report
Butte Lake
:
Butte Lake Fish Report
Cassel Forebay
:
Cassel Forebay Fish Report
Lake Davis
:
Davis Lake Fish Report
Frenchman Lake
:
Frenchman Reservoir Fish Report
Sardine Lake Lower
:
Lower Sardine Lake Fish Report
Sacramento River - Lower
:
Lower Sacramento River Fish Report
Bridgeport Reservoir
:
Bridgeport Reservoir Fish Report
Convict Lake
:
Convict Lake Fish Report
Crowley Lake
:
Crowley Lake Fish Report
June Lake Loop
:
June Lake Loop Fish Report
Kirman Lake
:
Kirman Lake Fish Report
Mammoth Lakes
:
Mammoth Lakes Fish Report
Rock Creek Lake
:
Rock Creek Lake Fish Report
Topaz Lake
:
Topaz Lake Fish Report
Twin Lakes (Bridgeport)
:
Twin Lakes (Bridgeport) Fish Report
Virginia Lakes
:
Virginia Lakes Fish Report
East Walker River (CA)
:
East Walker River Fish Report
:
Delta Fish Report
:
Delta Fish Report
:
Delta Fish Report
:
Delta Fish Report
:
Delta Fish Report
:
Delta Fish Report
:
Delta Fish Report
:
Delta Fish Report
Tracy Lake
:
Tracy Lake Fish Report
Lake Alpine
:
Lake Alpine Fish Report
Boca Reservoir
:
Boca Reservoir Fish Report
Caples Lake
:
Caples Lake Fish Report
Donner Lake
:
Donner Lake Fish Report
Heenan Lake
:
Heenan Lake Fish Report
Jackson Meadows Reservoir
:
Jackson Meadow Reservoir Fish Report
Indian Creek Reservoir
:
Indian Creek Reservoir Fish Report
Prosser Reservoir
:
Prosser Reservoir Fish Report
Pyramid Lake
:
Pyramid Lake, NV Fish Report
Stampede Reservoir
:
Stampede Reservoir Fish Report
Truckee River
:
Truckee River Fish Report
West Carson River (CA)
:
West Fork Carson River Fish Report
Bass Lake
:
Bass Lake Fish Report
Lake San Antonio
:
San Antonio Lake Fish Report
Millerton Lake
:
Millerton Lake Fish Report
San Luis Reservoir
:
San Luis Reservoir Fish Report
Santa Margarita Lake
:
Santa Margarita Lake Fish Report
Shaver Lake
:
Shaver Lake Fish Report
Anderson Reservoir
:
Anderson Reservoir Fish Report
Calero Lake
:
Calero Lake Fish Report
Lake Chabot
:
Lake Chabot Fish Report
Chesbro Reservoir
:
Chesbro Reservoir Fish Report
Contra Loma Reservoir
:
Contra Loma Reservoir Fish Report
Coyote Lake
:
Coyote Lake Fish Report
Lafayette Reservoir
:
Lafayette Reservoir Fish Report
McAlpine Lake
:
McAlpine Lake Fish Report
Quarry Lakes
:
Quarry Lake Fish Report
San Pablo Reservoir
:
San Pablo Reservoir Fish Report
Shadow Cliffs Reservoir
:
Shadow Cliffs Reservoir Fish Report
Uvas Reservoir
:
Uvas Reservoir Fish Report
:
Bay Area Fish Report
:
Bay Area Fish Report
:
Bay Area Fish Report
:
Bay Area Fish Report
:
Bay Area Fish Report
:
Bay Area Fish Report
:
Bay Area Fish Report

www.NorCalFishReports.com © 2020. All Rights Reserved.
Website Hosting and Design provided by TECK.net