Nor Cal Fish Report
Sacramento River Fish Report for 12-30-2019
Beginner egg cure with pro results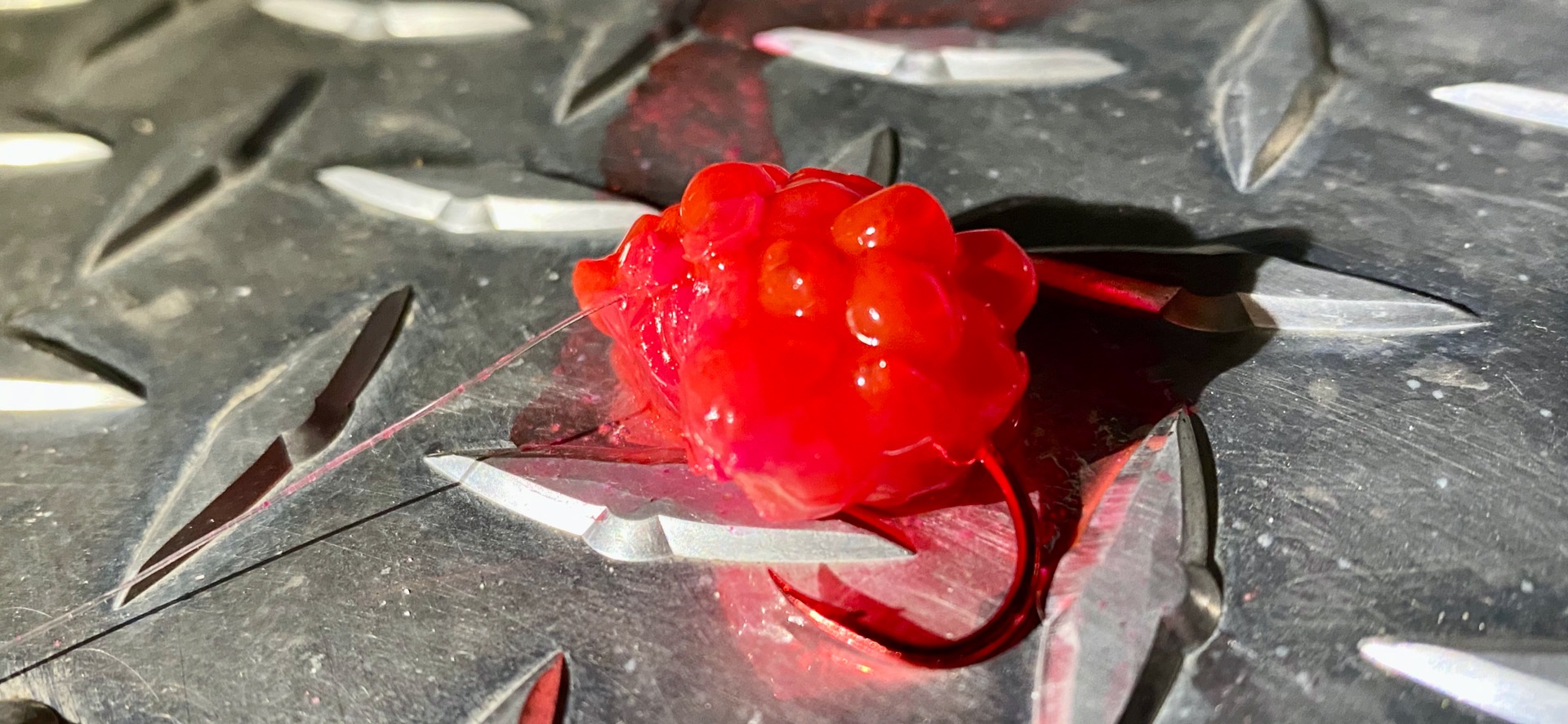 Photo Credit: JGGS Fishing Team
Curing eggs for salmon and steelhead fishing has always been revered as an art and most of the people who have little experience in the egg curing process find themselves to be a little intimidated for fear they will ruin them during curing. Good quality eggs are hard to come by for most and when the opportunity arises to cure up some eggs harvested from a salmon or steelhead, waste is not an option. Fortunately, the Pautzke Bait Company has come up with a product line which provides for an old school method of curing eggs that gives anglers who are new to curing, professional results. Anglers curing their own salmon or steelhead eggs can purchase just a few Pautzke egg curing products and can easily cure their own eggs that will in turn be very effective when fishing for salmon or steelhead.
When curing eggs for salmon and or steelhead fishing, I generally use three to four products from the Pautzke Bait Company that will help achieve the results I'm looking for in a quality cured egg skein. In some cases, I will use just one of the Pautzke Bait Company products I'll mention below to achieve a base cured egg skein that will catch salmon or steelhead. Most of my egg cure recipes are brine based, especially when curing previously frozen eggs harvested from salmon or steelhead. I also use dry or powder mix cures, but for this article, I'd like to focus on the technique of wet brining the eggs to cure them. Brine cures are the easiest to master because they are very forgiving and almost always turn out great.
The first ingredient I use for wet brine curing is Pautzke Fire Brine. The Fire Brine comes in a 1 quart bottle and can be purchased in many colors, but I typically use two colors for curing eggs. The red Fire Brine is what I use for curing salmon roe and the clear brine is most often used for steelhead roe. The Fire Brine contains salt, sugar, and bite stimulants which are alone, enough to cure eggs that will catch salmon, trout, and steelhead. But, there are several ingredients that can be added to the Fire Brine to change the outcome of the cure depending on which species you are fishing for. I am a firm believer though, that a simple base cure is the way to go and adding ingredients before fishing those base cure eggs is how I make them fish better when the base cure isn't enough to get the bites you're looking for.
When adding products to the Pautzke Fire brine, consider adding a few other ingredients. I always add Fire Power (Krill) to my eggs when fishing Northern California rivers. Its hard to beat the addition of the primary forage of salmon and steelhead into your egg recipe. I almost always add red Pautzke Fire cure to my brine recipe as well. The addition of these products into the brine makes a perfect base cure egg for salmon fishing. When curing natural color eggs for steelhead, use the natural BorX O Fire cure in lieu of the Fire cure. Its addition in the brine will make a perfect egg for steelhead fishing.
Most of my frozen egg portions will rarely exceed the volume of a one gallon plastic bag. I find that a plastic 5 qt. container filled with (2) qt's of Fire Brine is enough to properly cure a gallon brick of frozen eggs. I empty 2 quarts of fire brine into the plastic container, add 1/2 a bottle of Pautzke Fire Power (Krill) and a 1/2 cup of Fire Cure to the liquid. After stirring the contents for several minutes, I place the egg brick into the 5 quart container. It won't completely cover the eggs in my container, but its not an issue. As time progresses, the eggs will thaw in the brine and settle completely into the brine solution.
This makes for a great base cure and your eggs will cure up very nicely every time. I like a 24 hour soaking period, but you can let them marinate for a couple of days without any problems. This really takes the babysitting time out of the curing process and if you don't have the time to hover over them, no problem. Just make sure the brine and eggs stay relatively cool during the brine phase. Letting them get too warm can advance their maturation and push them over the top of their most effective state. Warming up your eggs is set aside for your day on the river.
Now, if you are looking for a really good base cure this is it. If you want to mix things up a bit, adding known chemicals, scents, or specific flavors that enhance the bite sometimes, can be done during the brining process as well. I personally like to add those chemicals and scents after the eggs are cured and ready to fish on any given day throughout the season. Most years salmon and steelhead key in on certain additions to your cures, but often are different from year to year.
Once the eggs have cured in the wet brine solution for a few days, remove them form the liquid and place them in a colander to drain off the excess juices from the eggs. I will let them sit all day in a cool garage or during the summer months, let them drain off in the bait fridge. Either way, let them drain off in a cool space and allow them to tack up a bit before attempting to store them. If I'm going to be fishing them soon, I will take them through the steps of getting them ready to fish. This usually includes the addition of more Fire Power Krill and some borax to help dry them out and toughen them up even more. I'll wrap them in paper towels and put them in a plastic bag before placing them in the fridge to age for at least a week. if freezing them and storing until next season, I put 4 skeins in a plastic bag and put them in the freezer. Once frozen, I vacuum seal the eggs in the plastic bags. They hold up very well and will fish really good come July when I need them again.
Jeff Goodwin is a full time Northern California fishing guide.  He guides year round for salmon, trout, steelhead, Kokanee, and bass on Northern California rivers and lakes. He fishes many bodies of water in the Redding area, but also guides the Sacramento River and Feather River during certain times of the year. Jeff can also be found on the California coast chasing ocean fresh King salmon and steelhead each year. To learn more about the fishing trips Jeff has to offer, please visit Jeff Goodwin's Guide Service.  You can also find him on Facebook, Instagram, and Twitter, or please feel free to call him anytime at (707) 616-1905.
< Previous Report
Next Report >
< Previous Report
Next Report >
More Reports
Jeff Goodwin Guide Service Reports
for Monday, December 30th, 2019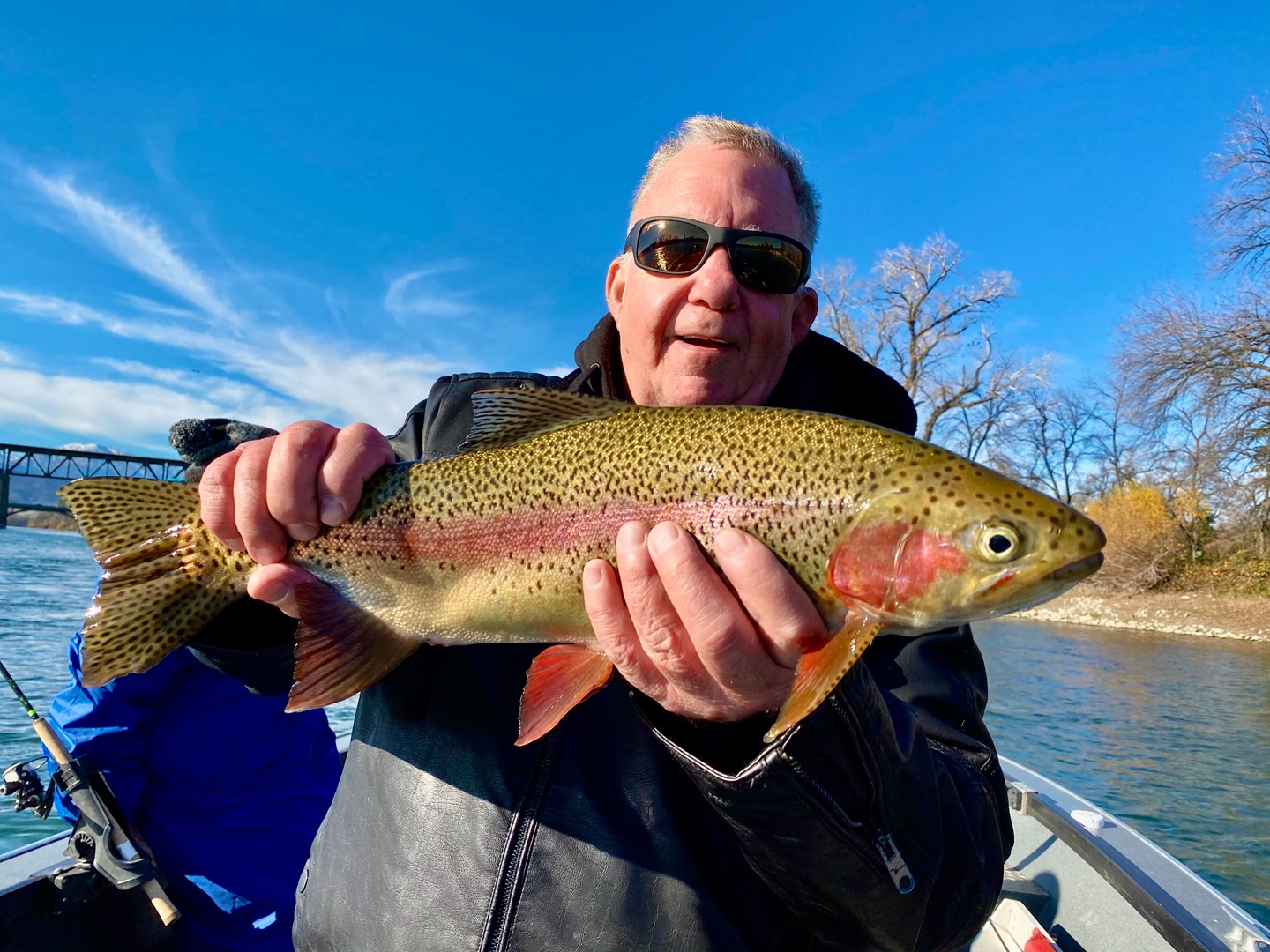 Sacramento River - Lower
:
Sac River steelhead/trout!
Sacramento River
:
Fair weather steelhead!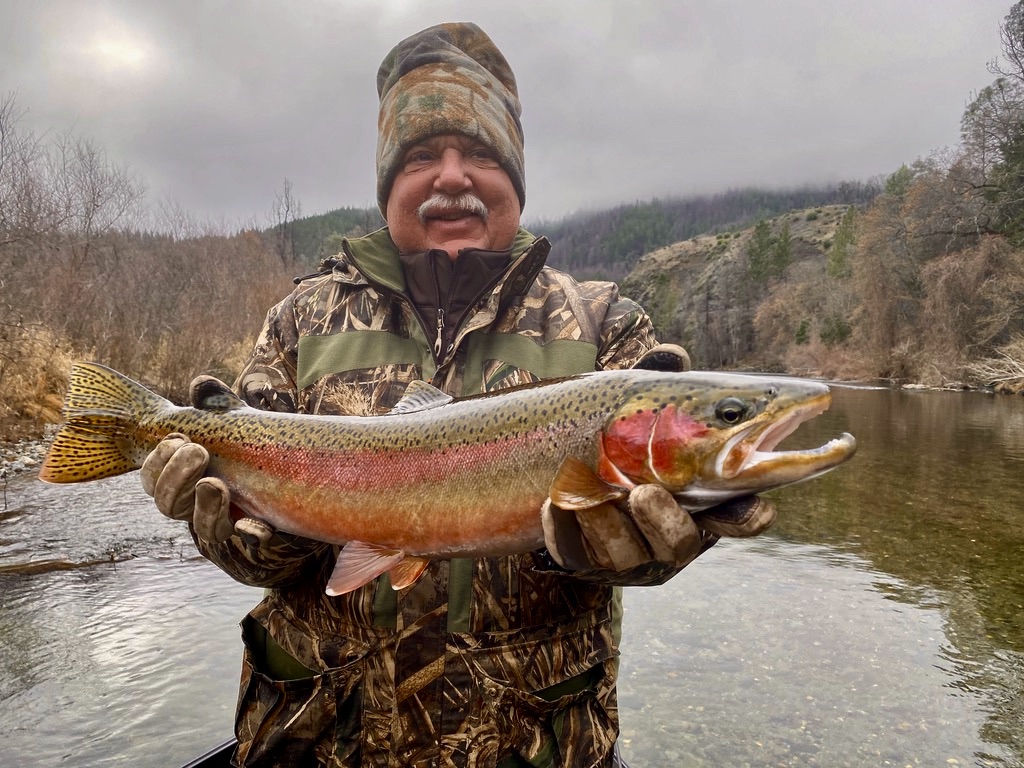 12-28-2019
JG Fishing Team Captain Justin Thompson put some steelhead in the net today for his two guests. The Trinity is......
Read More

NorCal.FishReports.com © 2020. All Rights Reserved.
Website Hosting and Design provided by TECK.net