Nor Cal Fish Report
Trinity River Fish Report for 5-26-2017
Trinity River Fishing Report
Spring water releases from Trinity Dam over the Memorial Day Holiday are expected to be 4,400-4,200cfs and water temperatures hover about 55 degrees. Even though we have had great weather, the river is very dangerous for swimming but great for Kayaking. We still have an above average snow pack in the Trinity Alps and Sierras which means that the sunshine has started a snow melt that is going to raise the water levels of most all of the reservoirs. This translates into higher than normal water releases into the rivers.
The Memorial Day Holidays are our first outing from all of the winter rains in Northern California and everyone wants to get out and start the summer holidays with a blast. All I ask that I hope you were able to have a great time and that fishing is good for you whether it is stream, river or lake fishing. From what I have been able to find out, most all lakes have been good fishing. As for the Trinity River it has been hard in the lower sections and not much better in the upper sections. Just remember that the snow melt provides colder water than normal and that hypothermia will take over the functions of your body much faster than one may think.
Fishing: The Trinity is still high but as the river flows drop down to 2,000cfs the spring salmon will be heading up to their spawning grounds and the fishing will really pick up. Down in Hoopa, I have heard that they are catching some in the subsistence nets, not a lot but some. That is good because it tells us that the springers are starting to come into the Klamath. Fishing from the bank is still pretty tricky but possible in some areas. The Falls area (Greys & Burnt Ranch) are not fishable yet but very soon. You must remember that you are only allowed (2) salmon of any size with only two (2) salmon in passion until August 31st on the Trinity and August 14th on the Klamath. The upper Trinity should be fishable sometime around the middle of June for spring salmon.
I have not heard much about the Sacramento River other than the section above the 44 Bridge has closed for trout fishing until September.
Mid-Klamath: Iron Gate Dam is releasing 2,544cfs and Seiad Valley gauge is reading at 7.4ft at 8,146cfs, so the Klamath River is pretty much unfishable at this time. Also spring salmon fishing season is open on the Lower Klamath with the same restrictions as above, 2 fish per day and 2 fish in passion.
Lake Conditions: Whiskeytown is 99% of capacity with inflows of 2,190cfs and releasing 2,054cfs into Clear Creek & Keswick. Shasta is 96 of capacity (a increase of 0% & minus 1ft) with inflows of 7,943cfs and releasing 9,975cfs, Keswick is 85% of capacity with inflows of 11,169cfs and releasing 10,982fs; Oroville Lake is 71% of capacity (a decrease of 6% & minus 16ft), inflow is 11,407fs and releases are 13,548cfs; Folsom Lake is 87% of capacity (plus 3% & plus 5ft.) inflows are 14,515cfs and releases are 10,073cfs.
Trinity Lake: The Lake is 10ft below the overflow (increase of 4ft) and 94% of capacity (2% decrease) Inflow to Trinity Lake is 7,224cfs and Trinity Dam is releasing 5,727cfs to Lewiston Lake with 1,672cfs going to Whiskeytown Lake and on to the Keswick Power Plant with 11,169cfs being released to the Sacramento River.
Trinity River Flows and Conditions: Lewiston Dam releases are 4,055cfs, water temps of 47 and air is 80 degrees at 2:00pm. Thursday. Limekiln Gulch is 8.1ft at 4,332cfs, water temps are 49.6 degrees and air is 102. Douglas City is 10.3ft at 5,090cfs, water temps of 49.6 and air is 87. Junction City is 6.7ft at 4.7Kcfs. Helena is 15.7ft at 5,358cfs with water temps of 50.3. Cedar Flat is 9.7ft at 6,822cfs. Willow Creek is estimated at 7,805cfs air is 84 and water at 55.5. Hoopa is 18ft at 9,045cfs with water temps of 58.5. Flows at the mouth of the Trinity River at Klamath River are estimated to be 27.8K cfs.
Klamath: Iron Gate Dam releases are 2,544cfs. Seiad Valley is 7.4ft at 8,146cfs. Happy Camp is estimated at 8,820cfs. Somes Bar is estimated at 11.9Kcfs. Orleans is 10.7ft. at 17.8Kcfs. Klamath River at Terwer Creek is 16.3ft at 30.4Kcfs and water temperatures of 58.1 degrees. Flows at Smith River, Dr. Fine Bridge are 8.2ft at 3,220cfs.
Temperatures in the Valley last week were 98/48 degrees with 0.0 inches of rain with a season total of 83.7in of rain and 3.5in of snow. Temperatures in the valley next week are expected to be 83/51 degrees; with a mostly sunshine for the week and then some clouds next week.
< Previous Report
Next Report >
< Previous Report
Next Report >
More Reports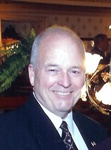 5-26-2017
*fo-ren-sic, adj. 1.pertaining to, connected with, or used in courts of law or public discussion and debate. 2. Adapted or suited to......
Read More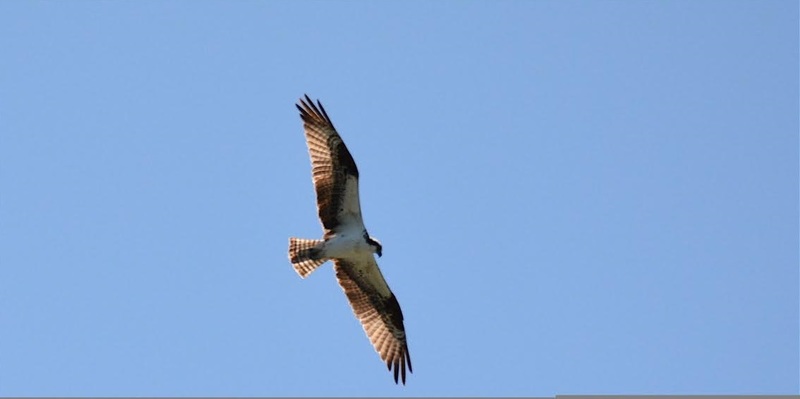 5-22-2017
Last Friday my pal Russ Herrick and I were at it again. Due to inclement weather, and my spring turkey......
Read More

NorCal.FishReports.com © 2019. All Rights Reserved.
Website Hosting and Design provided by TECK.net