Nor Cal Fish Report
Trinity River Fish Report for 5-7-2017
High Water Releases
With summer approaching, it appears that some of the snowpack in the mountains is melting and filling the reservoirs thus causing the reservoirs to release extra water. This is causing much havoc in the lower section of the rivers and some flooding to some farm land. On the Upper Trinity it is causing problems around Lewiston and down near Junction City. The one thing that is apparent is that fishing is not very possible except for the Sacramento River around the Redding area.
One thing that is very important is to remember with the high river flows the water is going to be much colder and current is going to be much fast than normal for the Fourth of July Holiday. Be sure to use caution when swimming or picnicking on the rivers as we have drowning with these types of conditions.
The Tribal Ceremonial Calendar has come out and the first area of concern will be near Clear Creek on the Klamath River from July 23 to July 28. Please remember these are Native American Ceremonies and try to have some respect by not using that area of the Klamath River during that time. There is plenty of river area to use without interrupting the ceremonies that take place at that time on the river. To the Tribes it is the same as going to church is for us.
June 10 & 11 the Hoopa Boat Races will be happening again this year on the Trinity River from Kimtu Beach down to Hoopa and back. These races used to happen in May but will be moved back to June because of the high water releases. The races are fun to watch and enjoy but you have to remember that you will not be able to use the river during that time.
Fishing: With the increase of water releases from Lewiston to the Trinity (2,050cfs) there will not be much on the Trinity any time soon. The good news is the Trinity River Spring salmon fishing season is open to August 31st with two (2) salmon of any size with only two (2) salmon in possession. That means if you catch two salmon you either have to eat or give away some of your catch before you can catch another salmon. Also at the same time summer steelhead fish is open so you have to release any salmon you catch if you have salmon in your possession.
Mid-Klamath: Iron Gate Dam is releasing 3,505cfs and Seiad Valley gauge is reading at 15ft at 9,520cfs, so the Klamath River is also unfishable. Also spring salmon fishing season is open on the Lower Klamath with the same restrictions as above, 2 fish per day and 2 fish in possession.
Lake Conditions: Whiskeytown is 99% of capacity with inflows of 1,165cfs and releasing 1,023cfs into Clear Creek & Keswick. Shasta is 96 of capacity (a increase of 0% & minus 1ft) inflows of 12,483cfs and releasing 3,909cfs, Keswick is 92% of capacity with inflows of 4,924cfs and releasing 4,766fs; Oroville Lake is 77% of capacity (a decrease of 4% & minus 24ft), inflow is 20,292fs and releases are 7,965cfs; Folsom Lake is756% of capacity (plus 11% & plus 291ft.) inflows are 19,962cfs and releases are 13,335cfs.
Trinity Lake: The Lake is 6ft below the overflow (decrease of 9ft) and 96% of capacity (2% increase) Inflow to Trinity Lake is 7,647cfs and Trinity Dam is releasing 2,373cfs to Lewiston Lake and 316cfs going to Whiskeytown Lake and on to the Keswick Power Plant with 4,766cfs being released to the Sacramento River.
Trinity River Flows and Conditions: Lewiston Dam releases are 2,057cfs, water temps of 47.4 and air is 54 degrees at 10:00am. today. Limekiln Gulch is 6.7ft at 2,259cfs, water temps are 47.6 degrees and air is 81. Douglas City is 8.6ft at 2,506cfs, water temps of 47.1 and air is 59. Junction City is 5ft at 2,780cfs. Helena is 13.9ft at 3,505cfs with water temps of 47.1. Cedar Flat is 8.5ft at 4,721cfs. Willow Creek is estimated at 6,608cfs air is 63 and water at 51.4. Hoopa is 17.9ft at 8,956cfs with water temps of 52.3. Flows at the mouth of the Trinity River at Klamath River are estimated to be 29K cfs.
Klamath: Iron Gate Dam releases are 3,505cfs. Seiad Valley is 5ft at 9,520cfs. Happy Camp is estimated at 10.3Kcfs. Somes Bar is estimated at 14.3Kcfs. Orleans is 11.4ft. at 20.1Kcfs. Klamath River at Terwer Creek is 17.3ft at 35.4Kcfs and water temperatures of 51.5 degrees. Flows at Smith River, Dr. Fine Bridge are 7.9ft at 2,660cfs.
Temperatures in the Valley last week were 94/45 degrees with 0.05 inches of rain with a season total of 82.15in of rain and 3.5in of snow. Temperatures in the valley next week are expected to be 79/40 degrees; with some sunshine at the first of the week and then some scattered showers into the next week.
< Previous Report
Next Report >
< Previous Report
Next Report >
More Reports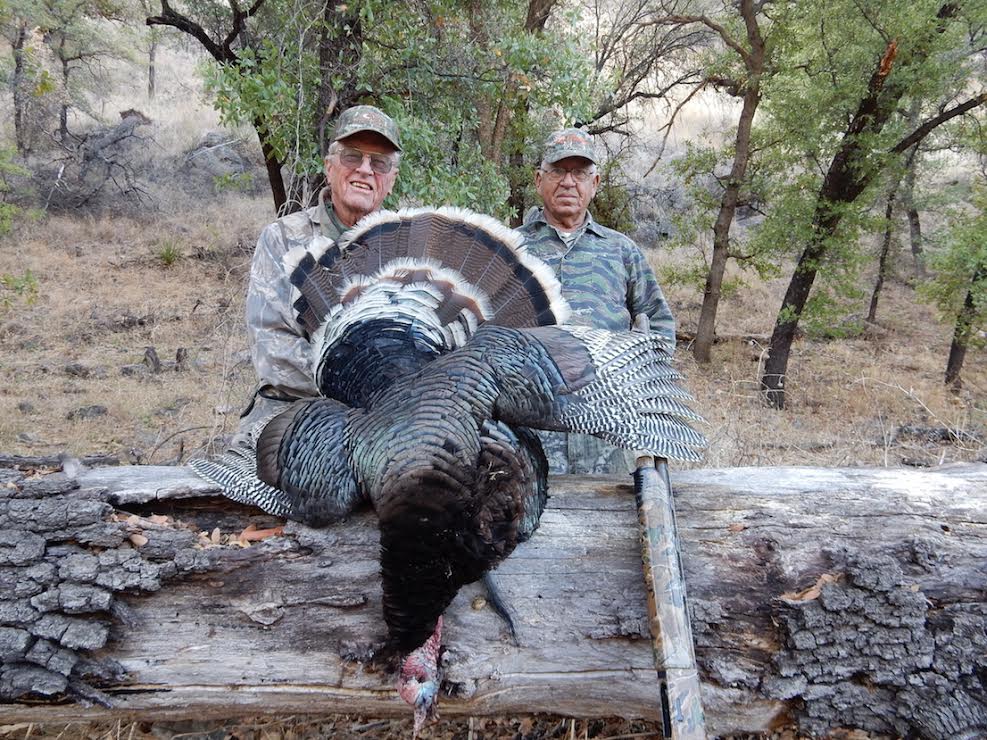 5-7-2017
Last winter I couldn't imagine where I would end up hunting wild turkeys this spring, other than here in northern......
Read More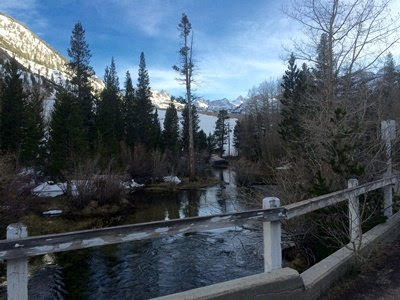 5-5-2017
What an Opener – lots of anglers out on the ice early and that was a good thing. Fisher people......
Read More

NorCal.FishReports.com © 2019. All Rights Reserved.
Website Hosting and Design provided by TECK.net