Nor Cal Fish Report
Feather River Fish Report for 2-21-2017
Oroville Lake at 850′; work continues on erosion and debris
by Sharon Waranius
2-21-2017
Website

Courtesy of Maven's Notebook -- Oroville lake elevation hit 850-feet yesterday but work continues on erosion and removing the debris pile at Oroville Dam, according to a briefing yesterday by Bill Croyle, Acting Director of the California Department of Water Resources. This news was received early yesterday by Maven's Notebook but could not be posted until today.
"We took a little time off from the briefings; it was a good time for us to continue to focus on our efforts and get ready for the weather that's come here today," Croyle said to open the briefing.
"I'm going to start with the numbers that we're all watching to understand the dynamics of the storms coming in and where we're at with reservoir operations. I'll quickly review a lot of the successes that we're having over the last couple days since we've talked.
I want to remind you we are very focused on our response actions and our goal is reducing risk and increasing public safety. That's an important reason for us to be here communicating with you but also as the sheriff said, we want to remain in a high level of situational awareness and we want to encourage you to continue to be prepared for wet weather. This is spring runoff season. We see high water throughout the valley. There's a lot of high level coordination that's been going on. It starts during the summer with our partner agencies, but this is the time of year where there's daily conference calls and more meetings as necessary.
Getting back to the Oroville Dam situation, so as of 11:00 am, we have inflow of 50,300 cfs and we continue to release 60,000 cfs per second. We hit a major goal last night, which was one of our objectives which was to get down to our flood pool elevation of 850'. We hit that 850' within the lake at about 2:00 am. Right now we're presently down to 849', so we've now again taken a little more water out of the reservoir, and with the inflows staying at this level, we'll continue to remove some of that water from being stored behind the dam.
We do anticipate with the storm in the next 12 hours or so, we'll see some of the peak weather come by. Based on the forecast, we will see the inflows to the reservoir – they've been fluctuating but as the storms gets closer and everyone has better resolution, reach somewhere around 105,000-110,000 cfs. We will maintain a release from the reservoir at 60,000 cfs.
The reason why we've worked hard over the last week or so is to dig into the reservoir and make more volume available for that flood storage, just like we would in any normal flood operation season. We anticipate if we have that 105,000-108,000 into the reservoir a little later, that we will only see about a 5-foot increase in water surface elevation within the reservoir. Maybe a little higher, maybe a little lower, it depends really how and when that peak comes into the reservoir.
As soon as those peaks come in, then we'll be on the backside of the storm and we'll start to see those inflows to reservoirs drop back. Then because of the forecasted cooler weather later in the week, we actually see forecasted snow levels quite low, we'll see those inflows to reservoirs drop off somewhere down in that 20,000-25,000 cfs range and we'll get back into removing more water from the reservoir than is flowing into the reservoir.
We are operating the reservoir releases based on our plan. Our plan is to work through first of all the spring runoff period, making sure that the water comes in, that we manage it like we typically would with the flood season. There are three ways to get water out of the reservoir; we have one right now. So we have a high sense of awareness; our monitoring program is to make sure we're completely understand the waters coming and leaving the reservoir.
We do anticipate ramping the reservoir down and up over the next three, four, to six weeks. In some cases, part of our contingency planning is to ramp the reservoir down to almost a 0 release out of the reservoir, so we are anticipating that as one of our contingency plans. Our goal would be to be able to aggressively attack the debris pile at the bottom of the spillway so that we can further reduce the water that's in a pool up against the Hyatt Power Plant. So at the right time when hydrologically we're set up nicely in the reservoir, we have our staging teams are all in place, the equipment is in place, and the safety plans are all approved, then we can get in there and take some additional efforts to remove that rock and debris at the bottom of the spillway.
It's going to take us a two, three days to get all that in place and get that reservoir level back down to somewhere around 850'. That might not be the number; it might be a little lower, might be a little higher, but the key is having everything in place, completely understanding the hydrologic setting upstream of the reservoir, and basically be ready to go. That is a priority for us.
A lot of the other work is working out very well. The key is the spillway itself has been very stable. Occasionally we see some erosion here and there, but nothing that's of concern at this time.
Up on the emergency spillway, I'm amazed at the work that the contractors and our multi-agency team has been able to do during wet weather. We actually had air operations during some of the wet weather which surprised me, again because we were focused on having everything we can do to put in place at the right time to further reduce our risk in that particular area. We still have ground resources working today staging materials; when we can safely place rock or grout and concrete, they'll do that. We're anticipating quite a bit of rain in the next 12 hours or so, so we're going to do that maintaining a high level of safety and knowledge as we move that equipment around.
With regard to the four priority areas just below the emergency spillway. We have priority 1 is 100% complete. Priority 2 is 45% complete, Priority 3 is 100% complete, and Priority 4 is 95% complete. So we're making excellent progress in those areas. I think our priority 2 is going to take us a little longer; we need some bigger material in there and … it's also how we access some of the areas that we're also continuing to improve.
So we're going to continue armoring these areas until they're addressed. We'll continue that work until we're sure a little later in the runoff season that there's really no chance of us having to use that emergency spillway. That's when we will take those corrective and mitigation measures off the table and we'll focus all of our additional resources down on the debris pile at the bottom of the spillway and the restart of the Hyatt Power Plant.
We are staging additional material. We are working on trying to remove some of the debris at the bottom of the spillway now. Our goal is to get some barges on the water with our contractors, move those into an area below the spillway and again, take another attack angle on that debris pile so we can make a little more progress on the debris pile.
We will use the same notification process under our unified command with our unified commanders, including the sheriff, Cal Fire, DWR, to make sure that we understand that if we are going to reduce the flows or rates of flows and that we agree. We'll send out those media releases, and we'll make sure you all are aware, including the automatic phone calls that go out, so that there are no surprises. I want reiterate this is not because there is an emergency; this is because of our normal flood operations or its designed as part of our contingency plan to make some adjustments and our focus will be removing as much of the debris out of the channel as we can here in the short time.
We continue to have a very high level of monitoring. We've deployed more additional live cameras. We've been able to use the drones quite a bit. When it's raining like this and it's so windy, we won't be able to use the drones, but as we look forward to a little bit better weather, if we reduce that flow to somewhere between we're at now and zero, then again we have a number of different strategies to go in and collect that data to better understand that spillway, get some of the dynamics and making sure we can dig as much of debris out of the way at the bottom.
That being said, we have our recovery teams in place. They are coming in and out of our organization here in Oroville. In Sacramento, they've amassed quite a few different agencies and technical resources to make sure that we're focused on response up here, but the recovery teams are already engaged and looking at really our approach to this fix and being prepared for a wet season next year."
< Previous Report
Next Report >
< Previous Report
Next Report >
More Reports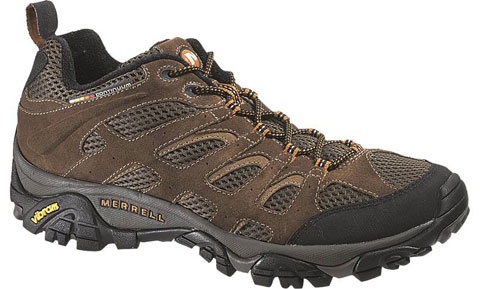 12-20-2016
In order to be prepared to shop for hiking shoes or boots, you need to be able to answer the......
Read More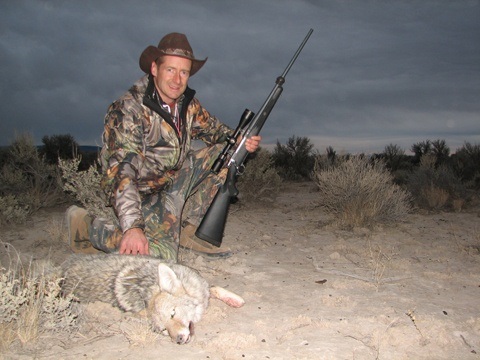 12-20-2016
Cow country coyotes are some of the best-schooled predators on four legs. Every day they observe the two-leggers walk the......
Read More

NorCal.FishReports.com © 2019. All Rights Reserved.
Website Hosting and Design provided by TECK.net