Nor Cal Fish Report
Trinity River Fish Report for 8-8-2016
Springers biting, Klamath fall run starting
The good news is that the Upper Trinity is cooling down, the water is at summer flows and what Springer's that are left in the upper river are starting to bite. With the cooler water the salmon that are still hanging out in the upper parts of the river are started to take drifted bait. Down at the mouth of the Klamath early Fall Run Chinook are starting to show up. There is a problem starting to show up in that the water temperatures are on the verge of needing cold water from the Trinity. There is a biological rule that when the Klamath at Terwer Creek gauge reaches 23 degrees calices (76 degrees) and flows of 2,300cfs, cold water from the Trinity River should be released to help move the salmon up the river. At the rate Bureau of Reclamation released water from Trinity Lake this year I don't think there is enough water left in the lake to do that. Maybe there should be a ruling to provide a minimum water pool in Trinity Lake like congress ordered for Shasta Lake. Coho salmon on the Trinity are endangered species also. BOR has the belief that all the water behind the dams belongs to them instead of the area of origin.
With the cooler weather the rivers are starting to cool down also and THAT is great news for fishing. Not to get ahead of myself but cooler water does make for better fishing and the fish will start to move up the rivers. I just hope that the return predictions are not correct and that we will see more salmon return to the rivers than what was predicted.
Junction City Weir: Jul 16 thru Jul 29; Chinook, 11 adults, Coho 0; Steelhead, 12 adults; Brown trout 0.
Fishing: Now that we are seeing cooler weather hopefully the water will cool down and fishing will improve. On the Upper Trinity the cool water has improved the bite. What salmon that are still hanging out in the upper section are biting of drifted roe, tuna balls with roe and the steelhead are taking night crawlers. I have been getting reports of guides boating limits of salmon and being hit by summer steelhead so this is a good indicator that fishing is improving on the Upper Trinity. With sunshine predicted for the next week we should see some good hatches and the fly fishing should pick up fast. Once that ole sun hits the water that first hour is really hot fly fishing. Midges and mergers are your best bet so nymph fishing should become a good way to get some hookups as the sun rises into the sky.
Mid-Klamath: Iron Gate releases are 9316cfs. The Mid-Klamath is seeing some good fish movement but many of the salmon are still holding at the mouths of the cold water creeks. Hopefully the cooler water will bring cooler water and the fish will move around in the river. The mouth of the Trinity is not that cold yet (around 72 degrees) but salmon are moving up in the early mornings. Best time would be between the hours of 9am to 11am for the coolest water in that area. Up around Happy Camp the mornings and late evenings are good times for trout fishing. Up above I-5 Trout fishing is your best bet. Back down to the mouth of the Klamath some early Fall Run Chinook starting to show up and there is some good fishing for late summer steelhead. The Fall Chinook season starts August 15th and the limit changes to 2 salmon per day, one adult over 22 inches and one jack. The Spit has new regulations so you might want to review them before you go fishing there.
A reminder; Some Tribal Ceremonies are still going on in the Mid-Klamath so please be aware of the locations. You must realize that these religious ceremonies and the US Forest Service is required to close river access to the public during theses ceremonies at that area of the river. The following are the dates: Aug. 5th thru 14th near Somes Bar; Aug. 14th thru 23rd; Orleans @ Camp Creek, Aug. 28th thru Sep. 28th Somes Bar. There are other areas one can fish so please try to avoid these areas whenever possible at the listed dates.
Conditions: Whiskeytown is 99% of capacity with inflows of 925cfs and releasing 869cfs to Clear Creek; Shasta is 76% of capacity (decrease of 2% & 3ft), inflows are 2,435cfs and releases are 9,070cfs; Keswick is 92% of capacity (an decrease of 6%) inflows are 10,038cfs and releasing 10,190cfs; Lake Orville is 63% of capacity (a decrease of 4% & minus 4ft), inflow is 1,245cfs and releases are 10,391cfs; Lake Folsom is 45% of capacity (minus 5% & minus 7ft), inflows are 1,484cfs and releases are 5,210cfs.
Trinity Lake: The Lake is 101ft (an increase of 2ft.) below the overflow and 46% of capacity (1% decrease) Inflow to Trinity Lake is -33cfs and the Trinity Dam is releasing 1,209cfs to Lewiston Lake with 760cfs going to Whiskeytown Lake and on to the Keswick Power Plant with 10,190cfs being released to the Sacramento River.
Trinity River Flows and Conditions: Lewiston Dam releases are 449cfs, water temps are 54.1 and air is 71degrees at 11:00a.m. today. Limekiln Gulch is 4.8ft at 399cfs, water temps are 52.5 and air is 62. Douglas City is 6.2ft at 447cfs, water temps of 57.5 and air is 77.Junction City is 1.6ft at 455cfs. Helena is 8.6ft at 471cfs with water temps of 60.5. Cedar Flat is 2.7ft at 536. Willow Creek is estimated at 588cfs, air is 76 and water at 67. Hoopa is 11.5 ft at 665cfs with water temps of 71.2. Flows at the mouth of the Trinity at the Klamath are estimated to be 2,305cfs and water temperatures of 73.6 degrees at Weitchpec. Water temperatures on the Klamath at Tully Creek are 73.5.
Mid-Klamath:
Iron Gate Dam releases are 931cfs. Seiad Valley is 2.1ft at 1,150cfs. Happy Camp is estimated at 1,199cfs. Somes Bar is estimated at 1,470cfs. Orleans is 2.9ft. at 1,640cfs. Klamath River at Terwer Creek is 8ft at 2,310cfs and water temperatures of 72 degrees. Flows at Smith River, Dr. Fine Bridge are 4.9ft at 299cfs.
Temperatures in the Valley last week were 100/56 degrees with 0.00 inch of rain with a season total of 80.05in of rain and 1.35in. of snow. Temperatures in the valley next week are expected to be 89/52 degrees, with sunshine most of the week.
Good Fish'en and Good Luck but remember; "Keep your tip up with a tight line lands fish."
< Previous Report
Next Report >
< Previous Report
Next Report >
More Reports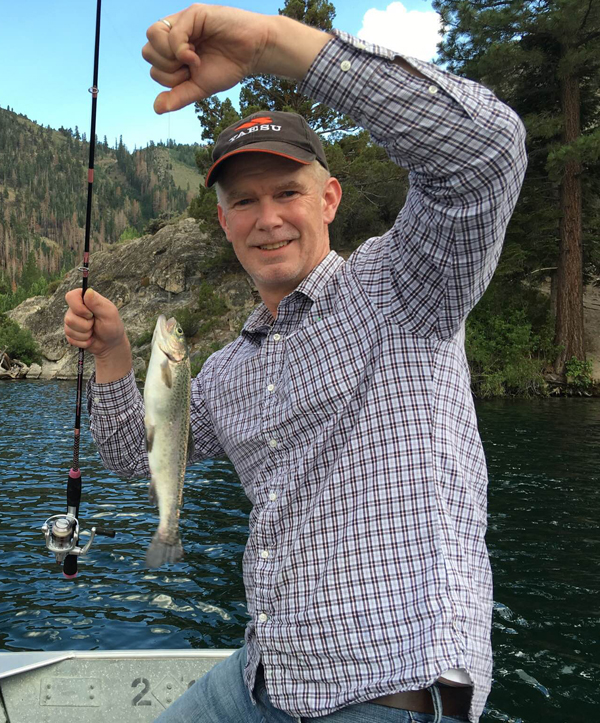 8-5-2016
My usual fishing haunt is Ocean Beach, San Francisco, where I often cast for striped bass and surf perch.  This......
Read More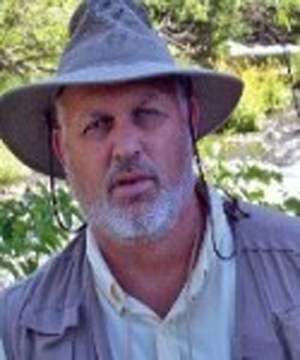 8-2-2016
The Berkley Experience Trailer will be set up and open for viewing in the Redding Sportman's Warehouse parking lot this......
Read More

NorCal.FishReports.com © 2019. All Rights Reserved.
Website Hosting and Design provided by TECK.net