Nor Cal Fish Report
Fishy Business Fish Report for 12-9-2013
2014 Fishing on the new "Fishy Business II"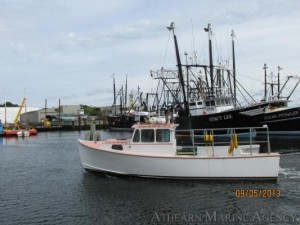 by Northwind Charters, Humboldt Cty
12-9-2013
(707) 616-5803
Website

December 8, 2013 by Matt

Due to an increase in calls for next season we are accepting reservations. Also, call now for your gift certificates, and Northwind Charters Sweat shirts! They will make great Christmas gifts! Happy holidays from Matt & Lisa of Northwind Charters..... Follow us on Face Book You might run into a deal coming up!

< Previous Report
Next Report >

Warning: PDO::query(): SQLSTATE[HY000]: General error: mode must be an integer in /mnt/stor2-wc1-dfw1/402279/1023191/www.norcalfishreports.com/web/content/includes/classes/Boat.class.php on line 28

Fatal error: Uncaught Error: Call to a member function fetch() on boolean in /mnt/stor2-wc1-dfw1/402279/1023191/www.norcalfishreports.com/web/content/includes/classes/Boat.class.php:29 Stack trace: #0 /mnt/stor2-wc1-dfw1/402279/1023191/www.norcalfishreports.com/web/content/fish_reports/detailed_report.php(308): Boat->__construct('955') #1 {main} thrown in /mnt/stor2-wc1-dfw1/402279/1023191/www.norcalfishreports.com/web/content/includes/classes/Boat.class.php on line 29