Nor Cal Fish Report
Sacramento River Fish Report for 8-10-2013
Expect some amazing fishing on the Lower Sac during August & September as the flows drop below 12k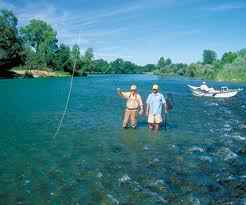 Current River Conditions:
River flows are at 11700 CFS at this time. We are heading into those magical sub-12k flows that almost always coincide with the amazing fishing we experience on this river during the month of August and extending into September.
Right now, the quality is in knowing all the drop-offs and bottom transitions. More experienced anglers are going to do better when this river is acting fickle. Best fishing has been in the AM hours, quiet in the early afternoons and then a flurry of hook-ups during the last part of the day. We have heard some really good reports on the evening fly fishing describing big rainbows chowing on emerging caddis at sundown. Flows have been up and down and so the fishing has been up & down. As long as the flows stay stable, expect good fishing all day! Expect fewer but bigger fish in Redding. More numbers below Anderson. Best dry fly fishing happens near sunset, after 8:00 PM.
The Fly Shop's ® Tips:
Swinging flies like Poopahs, Bird's Nests, Skip Nymphs can provoke more than a few fish near sunset. Make sure you are fishing shallow water moving over a rocky riffle.
When it comes to trout fishing on the Lower Sacramento around Redding, CA., nymphing is by far the most productive fly fishing method. We fish deep on this river. Although a tapered leader will work when nymphing this river, we recommend constructing your leader out of 2X, 3X and 4X tippet or level fluorocarbon. Basically, tie in your 2X tippet at the indicator and pull off about 7.5-8.5 feet. Now grab your 3X and tie it in using a double surgeon knot to a length of 18"-24". Go ahead and tie in your first fly. The second fly drops off of the hook bend of the first fly. Use your 4X tippet to tie in the second, smaller fly. We like to use "BIG" 1 1/4" indicators. SSG split shot also known as "Goose Shot" will get the flies down to the fish. If you are wading the river and not in a drift boat, add another AAA or even a second SSG to your rig. The sooner the flies get to the bottom of the river, the more time you spend "fishing".
Water Flows:
•
Lower Sacramento Flows
Suggested Fly Patterns:

Dry Flies:
• Dean's Twilight Caddis #12-14
• E/C Caddis Tan #14-16
• Mercer's Missing Link #16
• Quigley's Midget Caddis #16
Nymphs/Wet Flies:
• CB Bird's Nest - #14-16
• Skip Nymph
• Fox's Cinnamon Poopah - #12
• KP Nosepicker PMD #16
• Mercer's Micro Mayfly #14-16 Brown
• Beaded Drifting Flashback #16
• Zack's Pseudo May #16 Black or Brown
• Gordon's Amber Wing Prince #14-18
• GB Superflash PT - Pearl #18
• Pat's Rubberlegs - #6-8
Eggs:
• Micro Spawn - Oregon Cheese
Fly Fishing Gear:
• The Fly Shop's ® Signature H2O Indicator Rod
• Rio ® Fly Line Perfect For The "Sac"
• Simms ® Solar Shirt/TFS Logo
• Dr. Slick/TFS Scissor/Hemostat
• An indicator that suspends heavy split shot!
< Previous Report
Next Report >
< Previous Report
Next Report >
More Reports
The Fly Shop Reports
for Saturday, August 10th, 2013

Fall River
:
Some of the very best fly fishing of the season happens in August on Fall River!
Hat Creek
:
Fishing conditions are good and we expect steady reports out of Hat Creek thru August
Klamath River - Upper - CA
:
We expect the fishing on the Klamath to really pick up in September
The Fly Shop Reports
for Sunday, July 28th, 2013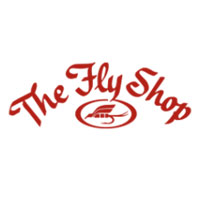 Fall River
:
The Hex hatch is almost over on the Fall River, will the fishing in August & September continue?
Hat Creek
:
No big changes on Hat Creek this week, again! Fishing conditions are good
Klamath River - Upper - CA
:
Great fishing is elusive on the Klamath through the dog days of summer.
Sacramento River
:
Fishing on the Lower Sac has been fair for some, tough for others.
McCloud River
:
The McCloud River is producing a really fun fly fishing experience!
Pit River
:
You will find good fishing on the Pit River, but expect to move around for best results
Trinity River
:
Fishing on the Trinty River has been pretty good, but we expect better fishing later
Sacramento River
:
Upper Sac fishing can be amazing early in the morning. Tough mid-day. Great again near sunset.
Baum Lake
:
The best fishing at Baum Lake is found along the deeper sections of the lake.
Iron Canyon Reservoir
:
Fishing at Iron Canyon Reservoir is not bad & not great!
Keswick Reservoir
:
The fishing at Keswick is fair. The best time to fish is in the morning
McCumber Reservoir
:
Fishing on McCumber Reservoir has been tough due to long warm summer days. It happens.
Lewiston Lake
:
Good fishing is still happening at Lewiston Lake, and it will continue through the summer!
Manzanita Lake
:
Fishing at Manzanita Lake has been good. The best time to fish is in the morning

NorCal.FishReports.com © 2019. All Rights Reserved.
Website Hosting and Design provided by TECK.net