Nor Cal Fish Report
Shaver Lake Fish Report for 12-31-2014
Shaver Lake Fish Report
Shaver Lake - Shaver Lake, CA (Fresno County)
by Nor Cal Fish Reports
12-31-2014

Few this past week have been fishing Shaver Lake due to very cold weather.
Friday
was 31 degrees at noon and Saturday was 36 degrees at 1130 am. By Saturday 11 boats were on the lake with sunny conditions. Dick Nichols of Dick's Fishing Charters talked to four trollers in two boats that had been among the 11 boats on the lake Saturday. In one boat were Fresnan's John Means and Tucker Salles. The other boat carried Means brother in law John Salles and Mike Savage both from Fresno. Both boats caught and released over 20 rainbows each. All were using Trout Busters with a tip of Crawler. Means boat was fishing Boy Scout Cove at 15 to 30 feet down and John Salles boat was fishing Black Rock and Eagle Point at 16 feet down. They all said although it was cold, it did not matter as fishing was pretty steady. Both boats were in by 1130 AM. They all reported seeing others out trolling doing well too. Nichols says that it is worth the trip as everybody is reporting good action. the weather is to remain mostly sunny but midweek temperatures will be a high in the upper 20's.
Bank fishermen were out in numbers over the weekend with mostly planter sized rainbows being caught. One group reported 5 fish on their stringer. The dam, Sierra marina and Roads 1 and 2 were the main spots bankies picked. Crawlers or Power Bait was the best bait.
The Shaver Lake Trophy Trout Project has ordered for the Spring a little less than 2,000 high bred rainbow's from Nebraska for a Spring planting. Planting chairman and SLTTP treasurer Bob Bernier reported that the SLTTP kicked in about $7,000.00 more than normal for the near pure rainbows. He asks that anyone wanting to make a donation to the SLTTP to help offset the cost of these high bred trout can send a check made out to the SLTTP to PO Box 908, Shaver Lake, Ca. 93664. A letter of thanks and the SLTTP's non-profit, tax deductable number will be sent to all donors.
< Previous Report
Next Report >
< Previous Report
Next Report >
More Reports
NorCal Fishing News Reports
for Wednesday, December 31st, 2014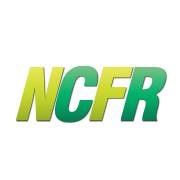 Clear Lake
:
Clear Lake Fish Report
Gualala River
:
Gualala River Fish Report
Lake Berryessa
:
Lake Berryessa Fish Report
Russian River
:
Russian River Fish Report
Lake Amador
:
Amador Lake Fish Report
Lake Camanche
:
Lake Camanche Fish Report
Collins Lake
:
Collins Lake Fish Report
Don Pedro Reservoir
:
Don Pedro Reservoir Fish Report
Folsom Lake
:
Folsom Lake Fish Report
McSwain Reservoir
:
McSwain Reservoir Fish Report
New Melones Reservoir
:
New Melones Reservoir Fish Report
Lake Oroville
:
Oroville Reservoir Fish Report
Sacramento River - Lower
:
Lower Sacramento River Fish Report
Sacramento River - Upper
:
Upper Sacramento River Fish Report
Shasta Lake
:
Shasta Lake Fish Report
Trinity River
:
Trinity River Fish Report
:
Saltwater Fish Report
:
Saltwater Fish Report
:
Saltwater Fish Report
:
Saltwater Fish Report
Eel River
:
Eel River Fish Report
Klamath River - Upper - CA
:
Klamath River Fish Report
Klamath River - Upper - CA
:
Klamath River Fish Report
Mad River
:
Mad River Fish Report
Smith River
:
Smith River Fish Report
Lake Almanor
:
Almanor Lake Fish Report
Davis Lake
:
Davis Lake Fish Report
Eagle Lake
:
Eagle Lake Fish Report
Sacramento River - Lower
:
Lower Sacramento River Fish Report
:
Delta Fish Report
:
Delta Fish Report
:
Delta Fish Report
:
Delta Fish Report
:
Delta Fish Report
Lake Mendocino
:
Lake Mendocino Fish Report
American River
:
American River Fish Report
Feather River
:
Feather River Fish Report
Yuba River
:
Yuba River Fish Report
Pyramid Lake
:
Pyramid Lake, NV Fish Report
Lake Tahoe
:
Lake Tahoe Fish Report
Lake Nacimiento
:
Lake Nacimiento Fish Report
Lake San Antonio
:
San Antonio Lake Fish Report
Lopez Lake
:
Lopez Lake Fish Report
San Luis Reservoir
:
San Luis Reservoir Fish Report
Anderson Reservoir
:
Anderson Reservoir Fish Report
:
Bay Area Fish Report
:
Bay Area Fish Report
Lake Berryessa
:
Lake Berryessa Fish Report
Calero Lake
:
Calero Lake Fish Report
Lake Chabot
:
Lake Chabot Fish Report
Chesbro Reservoir
:
Chesbro Reservoir Fish Report
Contra Loma Reservoir
:
Contra Loma Reservoir Fish Report
Coyote Lake
:
Coyote Lake Fish Report
Del Valle Lake
:
Del Valle Lake Fish Report
Lafayette Reservoir
:
Lafayette Reservoir Fish Report
Lexington Reservoir
:
Lexington Reservoir Fish Report
Los Vaqueros Reservoir
:
Los Vaqueros Reservoir Fish Report
Bon Tempe Reservoir
:
Bon Tempe Reservoir Fish Report
:
:
Bay Area Fish Report
Quarry Lakes
:
Quarry Lake Fish Report
:
Bay Area Fish Report
Shadow Cliffs Reservoir
:
Shadow Cliffs Reservoir Fish Report
:
Bay Area Fish Report
NorCal Fishing News Reports
for Wednesday, December 24th, 2014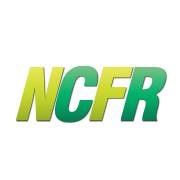 Clear Lake
:
Clear Lake Fish Report
Gualala River
:
Gualala River Fish Report
Lake Mendocino
:
Lake Mendocino Fish Report
Lake Sonoma
:
Lake Sonoma Fish Report
Russian River
:
Russian River Fish Report
Lake Amador
:
Amador Lake Fish Report
Lake Camanche
:
Lake Camanche Fish Report
Collins Lake
:
Collins Lake Fish Report
McSwain Reservoir
:
McSwain Reservoir Fish Report
New Melones Reservoir
:
New Melones Reservoir Fish Report
Lewiston Lake
:
Lewiston Lake Fish Report
Sacramento River - Lower
:
Lower Sacramento River Fish Report
Sacramento River - Upper
:
Upper Sacramento River Fish Report
Shasta Lake
:
Shasta Lake Fish Report
Trinity River
:
Trinity River Fish Report
:
Saltwater Fish Report
:
Saltwater Fish Report
:
Saltwater Fish Report
:
Saltwater Fish Report
:
Saltwater Fish Report
:
Saltwater Fish Report
:
North Coast Fish Report
Eel River
:
Eel River Fish Report
:
North Coast Fish Report
Mad River
:
Mad River Fish Report
Van Duzen River
:
Van Duzen River Fish Report
Lake Almanor
:
Almanor Lake Fish Report
Davis Lake
:
Davis Lake Fish Report
Eagle Lake
:
Eagle Lake Fish Report
Frenchman Reservoir
:
Frenchman Reservoir Fish Report
Sacramento River - Lower
:
Lower Sacramento River Fish Report
Topaz Lake
:
Topaz Lake Fish Report
Walker River - East Fork (CA)
:
East Walker River Fish Report
American River
:
American River Fish Report
Feather River
:
Feather River Fish Report
Yuba River
:
Yuba River Fish Report
:
Delta Fish Report
Discovery Bay
:
Discovery Bay Fish Report
:
Delta Fish Report
:
Delta Fish Report
:
Delta Fish Report
Tracy Lake
:
Tracy Lake Fish Report
Pyramid Lake
:
Pyramid Lake, NV Fish Report
Lopez Lake
:
Lopez Lake Fish Report
:
Bay Area Fish Report
:
Bay Area Fish Report
Lake Chabot
:
Lake Chabot Fish Report
Del Valle Lake
:
Del Valle Lake Fish Report
Lafayette Reservoir
:
Lafayette Reservoir Fish Report
Los Vaqueros Reservoir
:
Los Vaqueros Reservoir Fish Report
Bon Tempe Reservoir
:
Bon Tempe Reservoir Fish Report
:
:
Bay Area Fish Report
Quarry Lakes
:
Quarry Lake Fish Report
:
Bay Area Fish Report
Shadow Cliffs Reservoir
:
Shadow Cliffs Reservoir Fish Report
:
Bay Area Fish Report
NorCal.FishReports.com © 2019. All Rights Reserved.
Website Hosting and Design provided by TECK.net