Nor Cal Fish Report
Shaver Lake Fish Report for 12-3-2014
Shaver Lake Fish Report
Shaver Lake - Shaver Lake, CA (Fresno County)
by Nor Cal Fish Reports
12-3-2014

<
The day following Thanksgiving found the shore line full of bank anglers and the water with over 2 dozen boats on it. "We killed them", was the answer by one duo of trollers when they arrived back to the dock. Another 5 anglers, from the Fresno/Madera area, in one boat said they had ,"a great day of fishing", with all 5 catching their limits. Richard Friend of Clovis and his fishing buddy Bud Western of Fresno, picked up about 30 fish during their morning trip, keeping their limits and tossing the rest. They were using spinners at 20 to 30 feet deep on downriggers. Friend, fished the previous week with another partner and had the same results.
The group of 5 trollers who limited out all said that they caught them on anything with a tip of crawler at 20 to 30 feet deep also using downriggers. They also had two 2nd year kokanee to 12 1/2 inches in their catch.
On the other hand, one boat reported only 3 fish while fishing in the same area. Nichols, who recorded 128 charter trips this past season, says that depth is the difference. Most likely those fishing above 15 feet deep are not having the results as those who are fishing slightly deeper. For those who do not have downriggers, it is not difficult getting to the 20 foot depth if you use lead line or weighted Mountain Flashers. The latter is used with monofilament line and does not require lead line. Nichols has found that the average school of fish in Shaver are around 20 feet deep most of the year, adding that kokanee are deeper during the summer months and require downriggers or jigging.
Over all, Shaver is kicking out multiple limits for those who find the right depth and location. The island, Black Rock and Stevenson Creek areas continue to be the hot spots. Some have had success in the dam area.
Bank anglers had mixed reports. One family fishing near the Sierra Marina had 5 fish on their stringer; 4 spawning kokanee and one 13 inch trout. Others were scattered about the bank and many near the dam. Power Bait or crawlers were working best. The weather turned wet for the next few days, but is expected to return to fair skies by the time this report comes out.
Dick Nichols (559) 841-3317
< Previous Report
Next Report >
< Previous Report
Next Report >
More Reports
NorCal Fishing News Reports
for Wednesday, December 3rd, 2014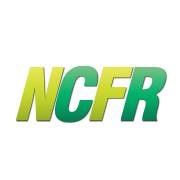 Clear Lake
:
Clear Lake Fish Report
Lake Berryessa
:
Lake Berryessa Fish Report
Lake Sonoma
:
Lake Sonoma Fish Report
Russian River
:
Russian River Fish Report
Lake Amador
:
Amador Lake Fish Report
Lake Camanche
:
Lake Camanche Fish Report
Collins Lake
:
Collins Lake Fish Report
Don Pedro Reservoir
:
Don Pedro Reservoir Fish Report
McSwain Reservoir
:
McSwain Reservoir Fish Report
New Melones Reservoir
:
New Melones Reservoir Fish Report
Lake Oroville
:
Oroville Reservoir Fish Report
Sacramento River - Lower
:
Lower Sacramento River Fish Report
Sacramento River - Upper
:
Upper Sacramento River Fish Report
Shasta Lake
:
Shasta Lake Fish Report
Trinity River
:
Trinity River Fish Report
Trinity Lake
:
Trinity Lake Fish Report
Lake Almanor
:
Almanor Lake Fish Report
Davis Lake
:
Davis Lake Fish Report
Sacramento River - Lower
:
Lower Sacramento River Fish Report
:
North Coast Fish Report
Eel River
:
Eel River Fish Report
Klamath River - Upper - CA
:
Klamath River Fish Report
Klamath River - Upper - CA
:
Klamath River Fish Report
Mad River
:
Mad River Fish Report
Smith River
:
Smith River Fish Report
Van Duzen River
:
Van Duzen River Fish Report
:
Saltwater Fish Report
:
Saltwater Fish Report
:
Saltwater Fish Report
:
Saltwater Fish Report
:
Saltwater Fish Report
:
Delta Fish Report
Discovery Bay
:
Discovery Bay Fish Report
:
Delta Fish Report
:
Delta Fish Report
:
Delta Fish Report
:
Delta Fish Report
American River
:
American River Fish Report
Feather River
:
Feather River Fish Report
Sacramento River - Lower
:
Lower Sacramento River Fish Report
Sacramento River - Lower
:
Lower Sacramento River Fish Report
Pyramid Lake
:
Pyramid Lake, NV Fish Report
Lake Nacimiento
:
Lake Nacimiento Fish Report
Lake San Antonio
:
San Antonio Lake Fish Report
Lopez Lake
:
Lopez Lake Fish Report
San Luis Reservoir
:
San Luis Reservoir Fish Report
Anderson Reservoir
:
Anderson Reservoir Fish Report
:
Bay Area Fish Report
:
Bay Area Fish Report
Lake Berryessa
:
Lake Berryessa Fish Report
Calero Lake
:
Calero Lake Fish Report
Lake Chabot
:
Lake Chabot Fish Report
Contra Loma Reservoir
:
Contra Loma Reservoir Fish Report
Coyote Lake
:
Coyote Lake Fish Report
Del Valle Lake
:
Del Valle Lake Fish Report
Lafayette Reservoir
:
Lafayette Reservoir Fish Report
Los Vaqueros Reservoir
:
Los Vaqueros Reservoir Fish Report
:
:
Bay Area Fish Report
Quarry Lakes
:
Quarry Lake Fish Report
:
Bay Area Fish Report
San Pablo Reservoir
:
San Pablo Reservoir Fish Report
Shadow Cliffs Reservoir
:
Shadow Cliffs Reservoir Fish Report
:
Bay Area Fish Report
NorCal Fishing News Reports
for Wednesday, November 26th, 2014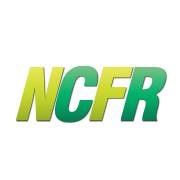 Clear Lake
:
Clear Lake Fish Report
Lake Berryessa
:
Lake Berryessa Fish Report
Lake Sonoma
:
Lake Sonoma Fish Report
Lake Amador
:
Amador Lake Fish Report
Lake Camanche
:
Lake Camanche Fish Report
Collins Lake
:
Collins Lake Fish Report
McSwain Reservoir
:
McSwain Reservoir Fish Report
New Melones Reservoir
:
New Melones Reservoir Fish Report
Lake Oroville
:
Oroville Reservoir Fish Report
Lewiston Lake
:
Lewiston Lake Fish Report
Sacramento River - Lower
:
Lower Sacramento River Fish Report
Sacramento River - Upper
:
Upper Sacramento River Fish Report
Shasta Lake
:
Shasta Lake Fish Report
Trinity River
:
Trinity River Fish Report
Davis Lake
:
Davis Lake Fish Report
Eagle Lake
:
Eagle Lake Fish Report
Sacramento River - Lower
:
Lower Sacramento River Fish Report
:
Saltwater Fish Report
:
Saltwater Fish Report
:
Saltwater Fish Report
:
Saltwater Fish Report
:
Saltwater Fish Report
:
Saltwater Fish Report
:
Saltwater Fish Report
:
Saltwater Fish Report
:
North Coast Fish Report
Eel River
:
Eel River Fish Report
:
North Coast Fish Report
:
North Coast Fish Report
Klamath River - Upper - CA
:
Klamath River Fish Report
Klamath River - Upper - CA
:
Klamath River Fish Report
Mad River
:
Mad River Fish Report
Smith River
:
Smith River Fish Report
Donner Lake
:
Donner Lake Fish Report
Truckee River
:
Truckee River Fish Report
Pyramid Lake
:
Pyramid Lake, NV Fish Report
Lopez Lake
:
Lopez Lake Fish Report
San Luis Reservoir
:
San Luis Reservoir Fish Report
Shaver Lake
:
Shaver Lake Fish Report
:
Delta Fish Report
:
Delta Fish Report
:
Delta Fish Report
:
Delta Fish Report
:
Delta Fish Report
:
Delta Fish Report
Tracy Lake
:
Tracy Lake Fish Report
Anderson Reservoir
:
Anderson Reservoir Fish Report
:
Bay Area Fish Report
:
Bay Area Fish Report
Lake Berryessa
:
Lake Berryessa Fish Report
Calero Lake
:
Calero Lake Fish Report
:
Bay Area Fish Report
Lake Chabot
:
Lake Chabot Fish Report
Chesbro Reservoir
:
Chesbro Reservoir Fish Report
Contra Loma Reservoir
:
Contra Loma Reservoir Fish Report
Del Valle Lake
:
Del Valle Lake Fish Report
Lafayette Reservoir
:
Lafayette Reservoir Fish Report
Lexington Reservoir
:
Lexington Reservoir Fish Report
Los Vaqueros Reservoir
:
Los Vaqueros Reservoir Fish Report
Bon Tempe Reservoir
:
Bon Tempe Reservoir Fish Report
:
:
Bay Area Fish Report
Quarry Lakes
:
Quarry Lake Fish Report
:
Bay Area Fish Report
San Pablo Reservoir
:
San Pablo Reservoir Fish Report
Shadow Cliffs Reservoir
:
Shadow Cliffs Reservoir Fish Report
:
Bay Area Fish Report
NorCal.FishReports.com © 2019. All Rights Reserved.
Website Hosting and Design provided by TECK.net