Nor Cal Fish Report
Shaver Lake Fish Report for 11-26-2014
Shaver Lake Fish Report
Shaver Lake - Shaver Lake, CA (Fresno County)
by Nor Cal Fish Reports
11-26-2014

<
Even though fall has hit at Shaver Lake and the weather has cooled into the 40's and low 50's, trout fishing remains very good. Most trolling fishermen are having good to great success in catching multiple limits per a morning trip. The water temperature has dropped but the fish are still in the 10 to 20 foot deep column and are still striking spinners tipped with crawler behind weighted flashers or
leadcore line 2 to 3 colors. Steve Frasier of Fresno, has fished Shaver multiple times this past week. One trip he teamed up with Louie Parker of Fresno and caught 30 plus fish to 16 inches in a short time. The next trip he teamed with Nancy Kelly for another successful trip. Frasier has been using Trout Busters tipped with a crawler at 10 to 20 feet deep on his down riggers. He has been fishing the Black Rock, Eagle point and Stevenson Creek areas but remarked that they were catching fish everywhere with double hook ups at times. There were about 10 boats on the water Sunday, but week days find only a couple boats on the water. Frasier and Kelly were fishing Sunday am in mid 40's weather with clear skies.
The lake has risen to about 54% capacity. The Sierra ramp is in good condition and boater's have no problem in launching. The best locations are still in the island, Black Rock and Stevenson Creek areas with a trip across Eagle Point generally productive. Anglers are encouraged to change depths if they do not find fish at those locations. Boaters next year will have an expanded ramp at Edison Camp to launch at. SCE extended the ramp about 50 feet recently.
Bank anglers are finding some success near road's 1 and 2 and near the dam. Power Bait or crawlers work the best. Jarritt Cooper of Tollhouse fished Shaver Sunday morning tossing a Rooster Tail in the road 1 area and had two rainbows in a short period when when Nichols talked with him.
The Shaver Lake Trophy Trout Project invites anyone interested in attending an SLTTP meeting, the next will be the 3rd Wednesday of January at the Prather Pizza Factory at 7pm. The SLTTP is taking December off for the Holidays, no meeting is planned.
Dick Nichols (559) 841-3317
< Previous Report
Next Report >
< Previous Report
Next Report >
More Reports
NorCal Fishing News Reports
for Wednesday, November 26th, 2014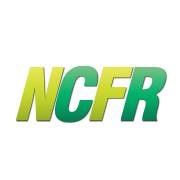 Clear Lake
:
Clear Lake Fish Report
Lake Berryessa
:
Lake Berryessa Fish Report
Lake Sonoma
:
Lake Sonoma Fish Report
Lake Amador
:
Amador Lake Fish Report
Lake Camanche
:
Lake Camanche Fish Report
Collins Lake
:
Collins Lake Fish Report
McSwain Reservoir
:
McSwain Reservoir Fish Report
New Melones Reservoir
:
New Melones Reservoir Fish Report
Lake Oroville
:
Oroville Reservoir Fish Report
Lewiston Lake
:
Lewiston Lake Fish Report
Sacramento River - Lower
:
Lower Sacramento River Fish Report
Sacramento River - Upper
:
Upper Sacramento River Fish Report
Shasta Lake
:
Shasta Lake Fish Report
Trinity River
:
Trinity River Fish Report
Davis Lake
:
Davis Lake Fish Report
Eagle Lake
:
Eagle Lake Fish Report
Sacramento River - Lower
:
Lower Sacramento River Fish Report
:
Saltwater Fish Report
:
Saltwater Fish Report
:
Saltwater Fish Report
:
Saltwater Fish Report
:
Saltwater Fish Report
:
Saltwater Fish Report
:
Saltwater Fish Report
:
Saltwater Fish Report
:
North Coast Fish Report
Eel River
:
Eel River Fish Report
:
North Coast Fish Report
:
North Coast Fish Report
Klamath River - Upper - CA
:
Klamath River Fish Report
Klamath River - Upper - CA
:
Klamath River Fish Report
Mad River
:
Mad River Fish Report
Smith River
:
Smith River Fish Report
Donner Lake
:
Donner Lake Fish Report
Truckee River
:
Truckee River Fish Report
Pyramid Lake
:
Pyramid Lake, NV Fish Report
Lopez Lake
:
Lopez Lake Fish Report
San Luis Reservoir
:
San Luis Reservoir Fish Report
:
Delta Fish Report
:
Delta Fish Report
:
Delta Fish Report
:
Delta Fish Report
:
Delta Fish Report
:
Delta Fish Report
Tracy Lake
:
Tracy Lake Fish Report
Anderson Reservoir
:
Anderson Reservoir Fish Report
:
Bay Area Fish Report
:
Bay Area Fish Report
Lake Berryessa
:
Lake Berryessa Fish Report
Calero Lake
:
Calero Lake Fish Report
:
Bay Area Fish Report
Lake Chabot
:
Lake Chabot Fish Report
Chesbro Reservoir
:
Chesbro Reservoir Fish Report
Contra Loma Reservoir
:
Contra Loma Reservoir Fish Report
Del Valle Lake
:
Del Valle Lake Fish Report
Lafayette Reservoir
:
Lafayette Reservoir Fish Report
Lexington Reservoir
:
Lexington Reservoir Fish Report
Los Vaqueros Reservoir
:
Los Vaqueros Reservoir Fish Report
Bon Tempe Reservoir
:
Bon Tempe Reservoir Fish Report
:
:
Bay Area Fish Report
Quarry Lakes
:
Quarry Lake Fish Report
:
Bay Area Fish Report
San Pablo Reservoir
:
San Pablo Reservoir Fish Report
Shadow Cliffs Reservoir
:
Shadow Cliffs Reservoir Fish Report
:
Bay Area Fish Report
NorCal Fishing News Reports
for Wednesday, November 19th, 2014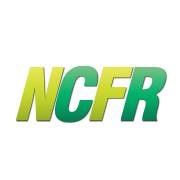 Lake Berryessa
:
Lake Berryessa Fish Report
Clear Lake
:
Clear Lake Fish Report
Lake Mendocino
:
Lake Mendocino Fish Report
Lake Amador
:
Amador Lake Fish Report
Lake Camanche
:
Lake Camanche Fish Report
Collins Lake
:
Collins Lake Fish Report
Don Pedro Reservoir
:
Don Pedro Reservoir Fish Report
McSwain Reservoir
:
McSwain Reservoir Fish Report
New Melones Reservoir
:
New Melones Reservoir Fish Report
Lake Oroville
:
Oroville Reservoir Fish Report
Sacramento River - Lower
:
Lower Sacramento River Fish Report
Sacramento River - Upper
:
Upper Sacramento River Fish Report
Shasta Lake
:
Shasta Lake Fish Report
Trinity River
:
Trinity River Fish Report
:
Saltwater Fish Report
:
Saltwater Fish Report
:
Saltwater Fish Report
:
Saltwater Fish Report
:
Saltwater Fish Report
:
Saltwater Fish Report
:
Saltwater Fish Report
:
Saltwater Fish Report
:
North Coast Fish Report
:
North Coast Fish Report
Eel River
:
Eel River Fish Report
:
North Coast Fish Report
:
North Coast Fish Report
Lake Almanor
:
Almanor Lake Fish Report
Davis Lake
:
Davis Lake Fish Report
Eagle Lake
:
Eagle Lake Fish Report
Sacramento River - Lower
:
Lower Sacramento River Fish Report
Walker River - East Fork (CA)
:
East Walker River Fish Report
Walker River - West Section 2
:
West Walker River Fish Report
Boca Reservoir
:
Boca Reservoir Fish Report
Donner Lake
:
Donner Lake Fish Report
Indian Creek Reservoir
:
Indian Creek Reservoir Fish Report
Pyramid Lake
:
Pyramid Lake, NV Fish Report
Lake Nacimiento
:
Lake Nacimiento Fish Report
Lopez Lake
:
Lopez Lake Fish Report
San Luis Reservoir
:
San Luis Reservoir Fish Report
Shaver Lake
:
Shaver Lake Fish Report
:
Delta Fish Report
:
Delta Fish Report
:
Delta Fish Report
:
Delta Fish Report
:
Delta Fish Report
Tracy Lake
:
Tracy Lake Fish Report
Anderson Reservoir
:
Anderson Reservoir Fish Report
:
Bay Area Fish Report
:
Bay Area Fish Report
Lake Berryessa
:
Lake Berryessa Fish Report
Lake Chabot
:
Lake Chabot Fish Report
Contra Loma Reservoir
:
Contra Loma Reservoir Fish Report
Coyote Lake
:
Coyote Lake Fish Report
Del Valle Lake
:
Del Valle Lake Fish Report
Lafayette Reservoir
:
Lafayette Reservoir Fish Report
Los Vaqueros Reservoir
:
Los Vaqueros Reservoir Fish Report
Bon Tempe Reservoir
:
Bon Tempe Reservoir Fish Report
:
:
Bay Area Fish Report
Quarry Lakes
:
Quarry Lake Fish Report
:
Bay Area Fish Report
San Pablo Reservoir
:
San Pablo Reservoir Fish Report
Shadow Cliffs Reservoir
:
Shadow Cliffs Reservoir Fish Report
:
Bay Area Fish Report
NorCal.FishReports.com © 2019. All Rights Reserved.
Website Hosting and Design provided by TECK.net