Nor Cal Fish Report
Lake Almanor Fish Report for 12-8-2010
Almanor Lake Fish Report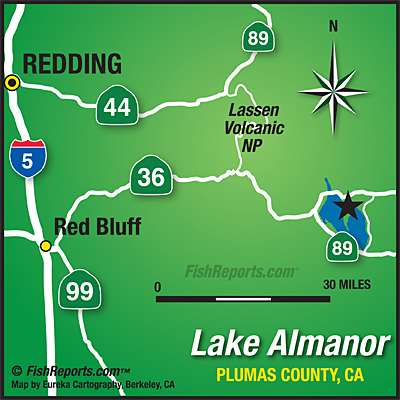 by Nor Cal Fish Reports
12-8-2010

Ramps are open and the rainbow trout bite is on.
Canyon Dam is a great place to start, from boat, or along the shoreline.
Yes the Ramps are still open, the repair work scheduled to start December has been pushed out. Lake levels are still rather high and need to come down some before the contractors can get to work. Once that project starts Canyon Dam will be closed until spring. The contractor told me that when the job starts they will open the USFS ramp on the west shore.That will be the only public ramp access at Lake Almanor.
In the meantime, both ramps are open and the dock is still in place, even the USFS ramps is open again as the snows have melted enough to allow access, however there is no dock.
There's a big break in the weather this weekend and it should be ideal, mostly sunny and very light wind forecasted for the Almanor Basin and northern California.
Canyon Dam and the Geritol Cove areas have been producing clean Rainbows in the 3lb. range. Most guys are bank fishing from folding lawn chairs. Inflated crawlers off the bottom,or a piece of a crawler with a yellow scented marshmallow off the bottom, have been catching some fish, but Power Bait has been better, catching more fish in a shorter amount of time.
Hamilton Branch, another premier bank fishing area, is the spot for salmon.
White gitzits jigs are attracting the two-year-old, 13-inch salmon. The rainbows are around as well. Mealworms on a #10 hook under a bobber worked for one guy I watched, he hooked up four times in the hour I was there..All rainbows over 16 inches...That's good!
With all the rain last week most boats were off the lake, and fishing pressure has been on the light side. We saw only one other boat trolling this past couple days.
Trolling Lake Cove south to Canyon Dam is on of my favorite lanes and its has been good. Trolling a injured minnow rig, in a smelt pattern by Basstrix, with a wiggle fin action disk in front, and injected with Pro-Cure Trophy Trout scent helped me get nine hookups over the morning. Best fish a 3.12-pound rainbow. This rig is excellent during this time of year when the main food for sport fish is smelt.
The browns are still in the spawn cycle, hens need to be released, try not to net them if you get hooked up.
Water levels are still very good, but are coming down. Watch for hazards.
It's a good time to fish Almanor, and it could be the last real good weekend before old man winter comes a calling. Check weather report, smaller boats not advised if wind is forecasted. Dress for cold conditions. Doug Neal (530) 258-6732 http://www.almanorfishingadventures.com
< Previous Report
Next Report >
< Previous Report
Next Report >
More Reports
NorCal Fishing News Reports
for Wednesday, December 8th, 2010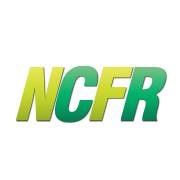 Clear Lake
:
Clear Lake Fish Report
Lake Berryessa
:
Lake Berryessa Fish Report
Pillsbury Reservoir
:
Lake Pillsbury Fish Report
Russian River
:
Russian River Fish Report
Lake Amador
:
Amador Lake Fish Report
Collins Lake
:
Collins Lake Fish Report
Don Pedro Reservoir
:
Don Pedro Reservoir Fish Report
Lake McClure
:
Lake McClure Fish Report
McSwain Reservoir
:
McSwain Reservoir Fish Report
New Melones Reservoir
:
New Melones Reservoir Fish Report
Lake Oroville
:
Oroville Reservoir Fish Report
Sacramento River - Upper
:
Upper Sacramento River Fish Report
Sacramento River - Lower
:
Lower Sacramento River Fish Report
Shasta Lake
:
Shasta Lake Fish Report
Trinity River
:
Trinity River Fish Report
:
Saltwater Fish Report
:
Saltwater Fish Report
:
Saltwater Fish Report
:
Saltwater Fish Report
:
Saltwater Fish Report
:
Saltwater Fish Report
:
Saltwater Fish Report
:
Saltwater Fish Report
:
Saltwater Fish Report
:
Saltwater Fish Report
:
Saltwater Fish Report
Baum Lake
:
Baum Lake Fish Report
Bullards Bar Reservoir
:
Bullards Bar Reservoir Fish Report
Sacramento River - Lower
:
Lower Sacramento River Fish Report
:
North Coast Fish Report
Eel River
:
Eel River Fish Report
:
North Coast Fish Report
:
North Coast Fish Report
Mad River
:
Mad River Fish Report
Smith River
:
Smith River Fish Report
:
Delta Fish Report
:
Delta Fish Report
:
Delta Fish Report
:
Delta Fish Report
:
Delta Fish Report
:
Delta Fish Report
:
Delta Fish Report
:
Delta Fish Report
Pyramid Lake
:
Pyramid Lake, NV Fish Report
Millerton Lake
:
Millerton Lake Fish Report
Pine Flat Lake
:
Pine Flat Lake Fish Report
San Luis Reservoir
:
San Luis Reservoir Fish Report
Santa Margarita Lake
:
Santa Margarita Lake Fish Report
Anderson Reservoir
:
Anderson Reservoir Fish Report
Lake Berryessa
:
Lake Berryessa Fish Report
Calero Lake
:
Calero Lake Fish Report
Lake Chabot
:
Lake Chabot Fish Report
Chesbro Reservoir
:
Chesbro Reservoir Fish Report
Contra Loma Reservoir
:
Contra Loma Reservoir Fish Report
Del Valle Lake
:
Del Valle Lake Fish Report
Lafayette Reservoir
:
Lafayette Reservoir Fish Report
Los Vaqueros Reservoir
:
Los Vaqueros Reservoir Fish Report
McAlpine Lake
:
McAlpine Lake Fish Report
Quarry Lakes
:
Quarry Lake Fish Report
Shadow Cliffs Reservoir
:
Shadow Cliffs Reservoir Fish Report
Uvas Reservoir
:
Uvas Reservoir Fish Report
:
Bay Area Fish Report
:
Bay Area Fish Report
:
Bay Area Fish Report
:
Bay Area Fish Report
:
Bay Area Fish Report
:
Bay Area Fish Report
:
Bay Area Fish Report
:
Bay Area Fish Report
NorCal Fishing News Reports
for Wednesday, December 1st, 2010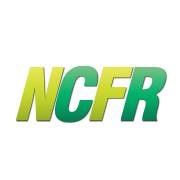 Clear Lake
:
Clear Lake Fish Report
Lake Berryessa
:
Lake Berryessa Fish Report
Pillsbury Reservoir
:
Lake Pillsbury Fish Report
Russian River
:
Russian River Fish Report
Lake Amador
:
Amador Lake Fish Report
Lake Camanche
:
Lake Camanche Fish Report
Collins Lake
:
Collins Lake Fish Report
Lake Oroville
:
Oroville Reservoir Fish Report
Don Pedro Reservoir
:
Don Pedro Reservoir Fish Report
Lewiston Lake
:
Lewiston Lake Fish Report
Shasta Lake
:
Shasta Lake Fish Report
Trinity River
:
Trinity River Fish Report
:
North Coast Fish Report
Eel River
:
Eel River Fish Report
:
North Coast Fish Report
:
North Coast Fish Report
Mad River
:
Mad River Fish Report
Smith River
:
Smith River Fish Report
:
Saltwater Fish Report
:
Saltwater Fish Report
:
Saltwater Fish Report
:
Saltwater Fish Report
:
Saltwater Fish Report
:
Saltwater Fish Report
:
Saltwater Fish Report
:
Saltwater Fish Report
:
Saltwater Fish Report
:
Saltwater Fish Report
Lake Almanor
:
Almanor Lake Fish Report
Baum Lake
:
Baum Lake Fish Report
Eagle Lake
:
Eagle Lake Fish Report
:
Delta Fish Report
:
Delta Fish Report
:
Delta Fish Report
:
Delta Fish Report
:
Delta Fish Report
:
Delta Fish Report
:
Delta Fish Report
:
Delta Fish Report
Tracy Lake
:
Tracy Lake Fish Report
Pyramid Lake
:
Pyramid Lake, NV Fish Report
Lake San Antonio
:
San Antonio Lake Fish Report
Millerton Lake
:
Millerton Lake Fish Report
Pine Flat Lake
:
Pine Flat Lake Fish Report
San Luis Reservoir
:
San Luis Reservoir Fish Report
Santa Margarita Lake
:
Santa Margarita Lake Fish Report
Anderson Reservoir
:
Anderson Reservoir Fish Report
Lake Berryessa
:
Lake Berryessa Fish Report
Calero Lake
:
Calero Lake Fish Report
Lake Chabot
:
Lake Chabot Fish Report
Chesbro Reservoir
:
Chesbro Reservoir Fish Report
Contra Loma Reservoir
:
Contra Loma Reservoir Fish Report
Coyote Lake
:
Coyote Lake Fish Report
Del Valle Lake
:
Del Valle Lake Fish Report
Lafayette Reservoir
:
Lafayette Reservoir Fish Report
Los Vaqueros Reservoir
:
Los Vaqueros Reservoir Fish Report
McAlpine Lake
:
McAlpine Lake Fish Report
Bon Tempe Reservoir
:
Bon Tempe Reservoir Fish Report
Quarry Lakes
:
Quarry Lake Fish Report
Shadow Cliffs Reservoir
:
Shadow Cliffs Reservoir Fish Report
Uvas Reservoir
:
Uvas Reservoir Fish Report
:
Bay Area Fish Report
:
Bay Area Fish Report
:
Bay Area Fish Report
:
Bay Area Fish Report
:
Bay Area Fish Report
:
Bay Area Fish Report
:
Bay Area Fish Report
NorCal.FishReports.com © 2019. All Rights Reserved.
Website Hosting and Design provided by TECK.net